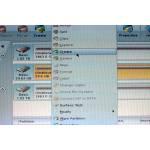 A very common error message when installing Windows 7 or 8 is: "No drives were found, click load driver". To fix this problem you can either initialize your drive properly or create a partition using the Partition Wizard.
Method 1: On a PC with an existing OS
Method 2: On a PC without any OS
Installing Windows On A PC Without Pre-Existing OS
If you are performing a first-time install, it is recommended that you first format your hard drive using NTFS and then you can use the drive to install Windows on it. In SOME cases, it may become necessary to load hard drive drivers during the setup but in most cases this won't be necessary once the hard drive (SSD or regular) has been formatted properly
1. Step Download the Free Partition Wizard from http://www.partitionwizard.com/download , scroll down and download the Bootable CD – not the first listed items
2. Step Burn this ISO file to a DVD or BluRay – we explained how this works on Windows 7 or Windows 8 using the built-in ISO burning tool: explained here
3. Step Boot this disc and format your hard drive. We have a detailed guide on creating a partition using Partition Wizard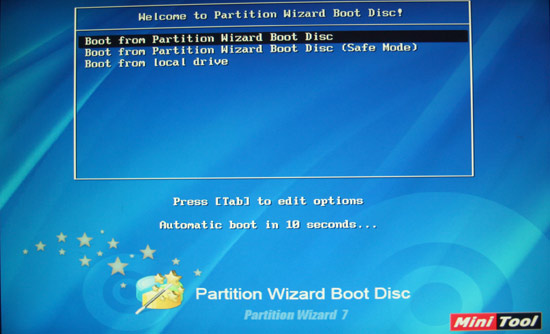 Picture: Once booted from, you will be greeted with a very simple install Wizard – easy to use!
4. Step Once you have created and formatted your hard drive as explained in step 3, you should now re-boot your PC and insert the Windows install disc again. Now, if you follow the install wizard it should no longer say "No drives were found" – instead it will recognize the drive with the properly formatted partitions
5. Step (Optional) If it still says "Click load driver" to provide a mass storage driver for installation, you have one of those drives that requires special drivers that Windows does not include by default. Identify your drive and find out who the manufacturer is e.g. Western Digital, Samsung, IBM, etc and then go to their website e.g. westerndigital.com – go to the driver section and enter your exact model as outlined on your invoice or shipping receipt.
6. Step Download the drivers and put them on a USB device – when asked to load the drivers, click Browse and browse the USB device. You should locate the .inf file that is used for this hard drive and load it. Windows might now be able to properly detect the drive and you can continue with your Windows installation. Neat!
Installing Windows On A PC With A Pre-Existing OS
1. Step If you have a windows copy installed on a 2nd partition, then it will be REALLY easy to fix the error "no drives were found". Simply initialize the drive
2. Step To initialize a drive on Windows follow our most recent guide on this topic here: