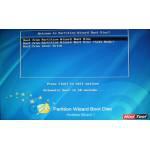 Alright, let's say you want to install Windows 8 on a brand-new hard drive, but you don't want to remove the drive to initialize the hard drive and the installer does not recognize it properly, then create a partition using this tool!
Using Partition Wizard To Quickly Create Partitions
1. Step Download a copy of the Free Partition Wizard from http://www.partitionwizard.com/download
2. Step After downloading the ISO file at the bottom (scroll down and download the Bootable CD – not the first listed items)
2.1 You need to burn this ISO file – we explained how to burn ISO files on Windows 8 here (works on 7 the same way!!)
3. Step Once you successfully booted from the CD you will be shortly greeted – if you dont press a key it will auto-enter the partition wizard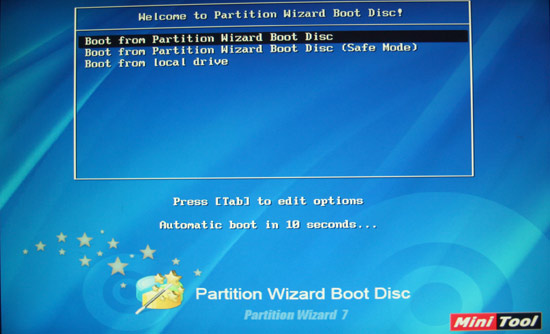 4. Step You should enter a display resolution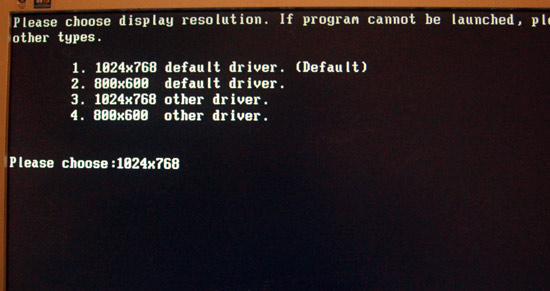 5. Step You will see all of your hard drives. If they are not yet initialized, there will be unallocated disk space. Right-click on a drive and click Create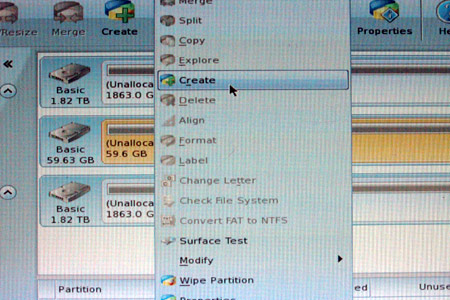 You should create a primary partition for every disk you want to boot an OS from e.g. Windows or Linux. However, there is a limit of primary partitions. That's why there are logical partitions. Create a logical partition for all drives if you need more than 4 partitions per drive. In general, I create a primary partition on my main drive and all "storage" drives I will only use logical partitions on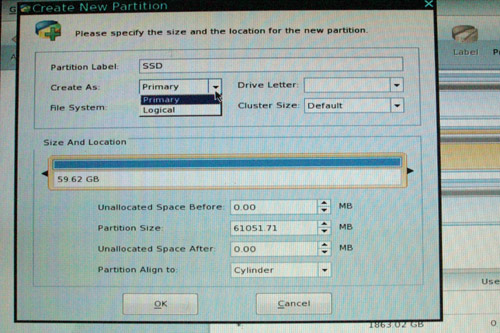 5. Step If you want to install Linux on a partition, you should format your hard drive using Ext4 which is required for Ubuntu and many other distributions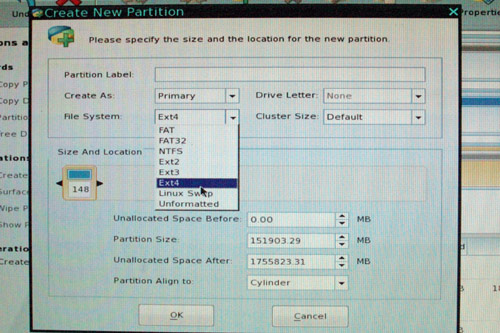 6. Step You can install Linux and Windows side-by-side but it is recommended that you create separate partitions for all of your operating systems. In general, I would recommend that you format a single primary partitions as ext4, e.g. 150GB and use that for Linux. Later on, you can always shrink a Windows partition if you need more disk space for your Linux installation.