If you have multiple printers, you might want to change your default printer to save some time. Here's how you'd do that.
1. Step Open up the Control Panel
2. Step Click on View devices and printers (you might have to change to category view at the top right to see this link)
3. Step Now find the printer that you want to set as your default printer. Right-click on that printer: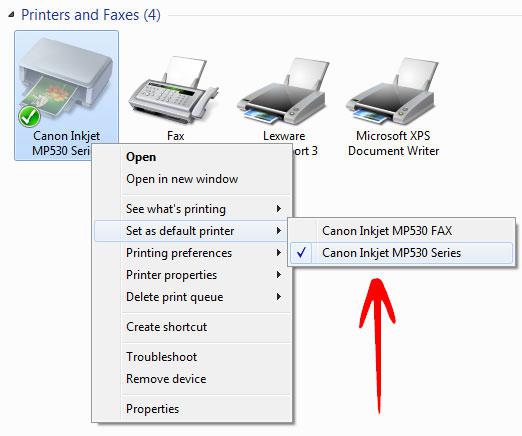 4. Step Hover over the item "Set as default printer" and select the printer
5. Step You have successfully changed the default printer in Windows 7
Still need help? Post a comment below, we will try to help wherever we can.