If you want to disable password-protected sharing in Windows 7 read this tutorial by Vivek N. (guest post)



Windows 7 is designed keeping almost all the security measures in mind. This means that the security features in this operating system are more efficient and reliable as compared to the ones available with legacy operating systems offered by Microsoft. Password Protected Sharing is yet another feature in Windows 7 to protect the computer from any malicious attacks that can be initiated by any hacker or a person with destructive mentality. Password Protected Sharing means that whenever a computer is accessed through the network, user is prompted for the username and password of remotely accessed computer. In production environments this configuration is always recommended in order to make the machine is secured as possible. However when working in home environments, where security is not a major concern, this feature can be disabled to make the accessibility of remote computers easier. Password Protected Sharing in Windows 7 can be disabled by going through the steps as below:
1 Logon to Windows 7 computer with the account that has administrator privileges.
2 Click on Start button and at the bottom of the menu in search box type Network and Sharing Center and press enter key.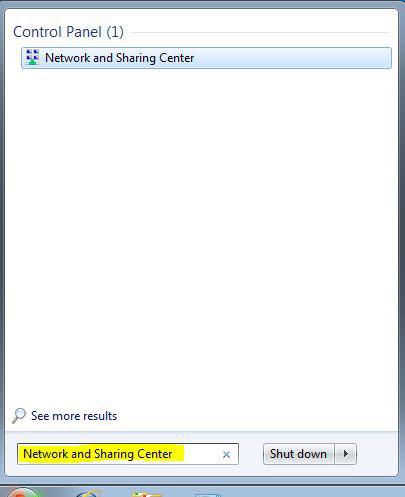 3 On the opened box in the left pane click on Change advanced sharing settings.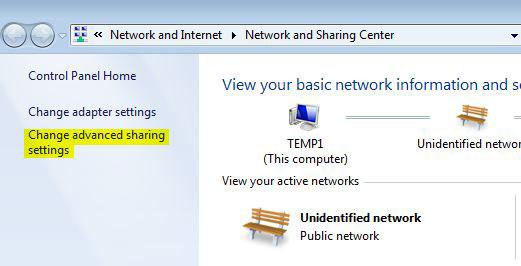 4 On Change sharing options for different network profiles page choose Turn off password protected sharing radio button under Password protected sharing category.



5 Finally click on Save changes button to make the settings persistent.



Note: Same configuration can be obtained by enabling the disabled Guest account from Control Panel.