If your cookies are disabled, read this to enable them in Windows 8 to get full website access again.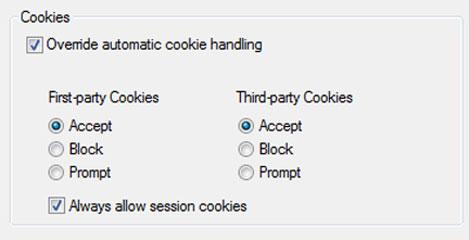 Tip: We previously explained how to enable or disable cookies in Internet Explorer 9, which you might want to read first before you read through this. If you want to know where Firefox stores cookies read this article instead: Where are Firefox cookies located
Steps to accept cookies in Windows 8
1. Step Open the Control Panel by clicking Control Panel tile in Start Menu.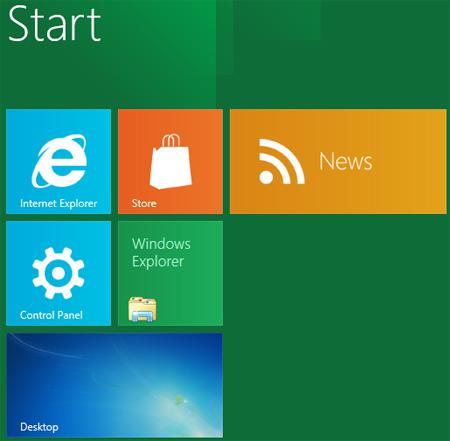 2. Step A control panel window opens. Scroll down and click on the More Settings.
3. Step Next, click on the Large icons in 'View by' drop down menu located at the top-right corner.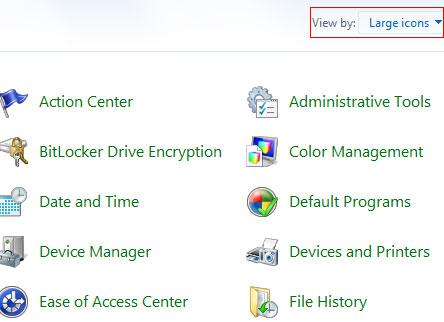 4. StepNext, scroll down and click on the Internet Options.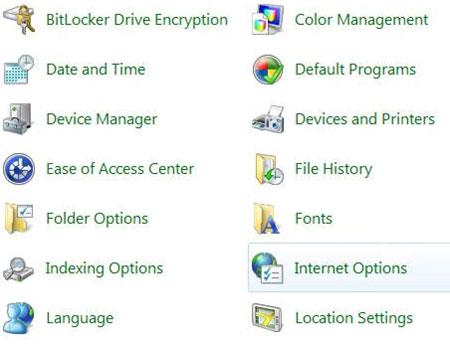 5. StepNext, Internet Options window opens. Click on Privacy tab.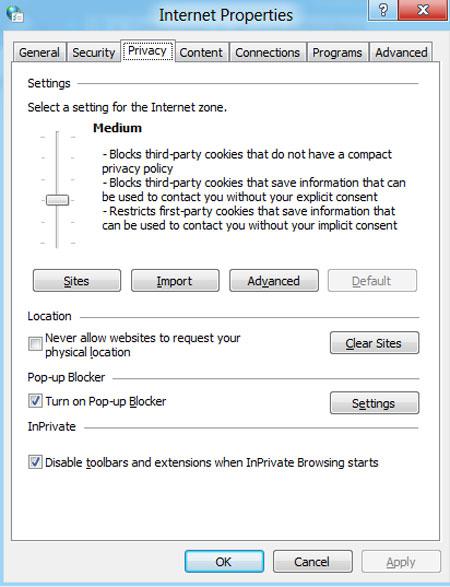 6. Step Next, Click Advanced. Then select 'override automatic cookie handling'. Select Accept in the fieldset Cookies and Third-party Cookies respectively. And select 'Always allow session cookies'. Finally, click on the OK button. That are the complete steps to enable cookies in Windows 8.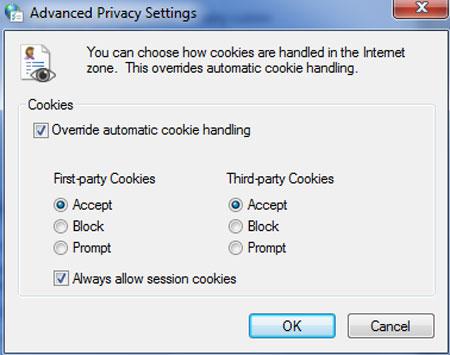 Conclusion
Cookies are the small files which are stored on a user's computer. Cookies are the way to carry information from one session on a website to another.