You lost some important files and need to recover them? Here are some of the best free data recovery software tools for Windows 7 that can help you to recover data, files, music, documents, system and files and all other files.

Back in the paper era, when a document was thrown into the garbage, it was pretty much lost forever. Nowadays, if a document (or any other kind of file) is deleted, it can easily be restored with free data recovery software for Windows 7. Most of the programs will restore files that have been deleted from the recycle bin and some can even restore files if the drive has been reformatted.
1 Pandora Recovery

Pandora Recovery is easy to use, with a straightforward interface, an extensive help file, and a convenient wizard. The top of the program contains a series of classic command buttons and the sidebar has a tree menu of folders to browse. The biggest benefit of Pandora Recovery is its data recovery wizard.
The wizard guides users through every step of the data recovery process, starting with checking the recycle bin. Pandora features three levels of search: Browse, Search and Deep Scan, with each level clearly described so that users know which one is best for their purposes.
2 Easeus Free Data Recovery Software for Windows 7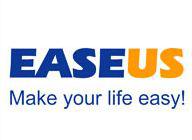 Easeus has a number of free programs that have data recovery capabilities, such as Easeus Partition Master Home Edition and Easeus Todo Backup Free. For a program that focuses solely on data recovery, choose Easeus Deleted File Recovery or Easeus Data Recovery Wizard Free Edition.
Deleted File Recovery can recover lost files even after the recycle bin has been cleared. The Recovery Wizard can restore files from both formatted and dynamic disks. In some cases, it can also restore data that was deleted as a result of partitioning
3 Recuva Data Recovery Software

Recuva is free data recovery software for Windows 7 that is ideal for both novices and advanced users. The program is easy to use and features a variety of simple wizards, but it comes loaded with many advanced options as well. Recuva can be used to undelete files from the C and D drive, as well as from external memory cards, USB storage devices, or even an MP3 player.
Recovering the files is as easy as checking off any found files and hitting recover. Recuva is available in an installable and portable version to suit every user's needs.
4 DiskDigger Data Recovery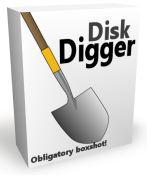 When recovering files, DiskDigger uses its own file system instead of the regular Windows set up. This allows the program to access the media directly and recover files that most programs can't find.
DiskDigger is free to try and cost $14.99 to purchase. The trial version does everything the licensed version can do, but users will get a pop up asking for a license code before they recover a file. However, the program still qualifies as free data recovery software for Windows 7 because an infinite number of files can be recovered without paying a cent.
5 MiniTool Power Data Recovery Free Edition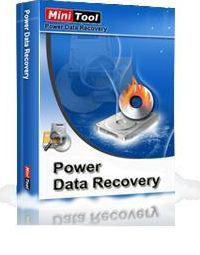 MiniTool Power Data Recovery can help users find files that have been deleted, and it can also recover files from hard drives that have been damaged or reformatted. The program can recover files from a regular hardrive, as well as from CD and DVD disks, memory cards and sticks, and flash drives.
MiniTool Power Data Recovery features five different modules: Damaged Partition Recovery, CD/DVD Recovery, Digital Media Recovery, Undelete Recovery and Lost Partition Recovery. Each option is specialized for a specific kind of data loss.
Free data recovery software for Windows 7 finds deleted files and restores them. Many programs can even find the files after they have been deleted from the recycling bin or the hard drive has been reformatted. If you don't have backup software, or the backed up version of the file just won't do, consider downloading one of the free data recovery software for Windows 7, which may help you access the most recent version of the file.