If your Windows 7 copy has a registered organization name, you may want to change that. Here's how. (guest post by Vivek N.)
While working with an organization either as an IT person or as an owner, there are times when you need to purchase used computers in order to save some funds. When used computers are purchased and placed in the office, it is expected that Windows operating systems will already be installed on them. This proves to be a time-saving concept as administrators need not to install the operating systems on the machines. However another aspect of this concept is that the administrators might not want to leave the Registered Organization name of the computer intact. Instead, they would want to change the name and replace it with their own organization's name. This can be done either by erasing Windows operating system from the computer and reinstalling it with a new Registered Organization name or by changing Registered Organization name from Windows registry manually, which is more convenient method among the above two. Steps to modify the name manually from Windows Registry are as below:
1 Logon to Windows 7 computer with any account that has administrator privileges.
2 Click on Start button and from the appeared menu in the search box at the bottom type regedit and press enter key (press Yes button on UAC prompt).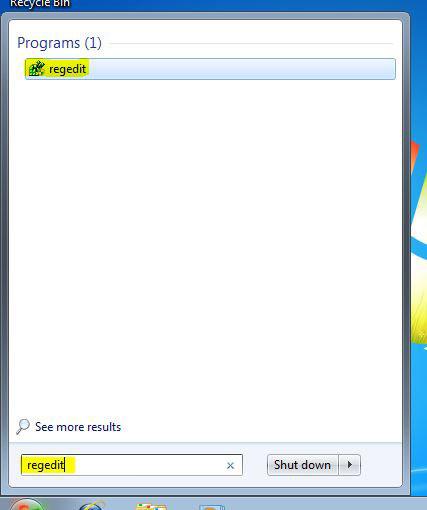 3 On the opened Registry Editor box from the left pane locate HKEY_LOCAL_MACHINE\SOFTWARE\Microsoft\Windows NT\CurrentVersion.
4 In the right pane double-click on RegisteredOrganization key.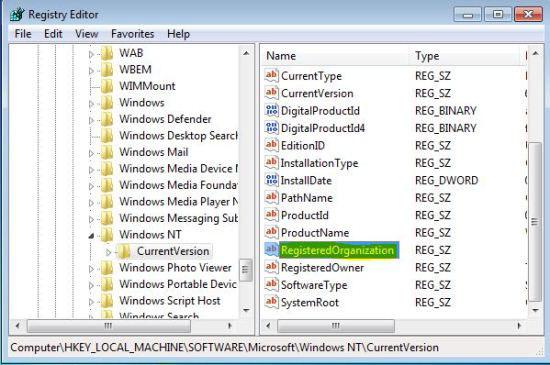 5 In Edit String box in Value data text box type the name of new organization and click on Ok button to save the changes.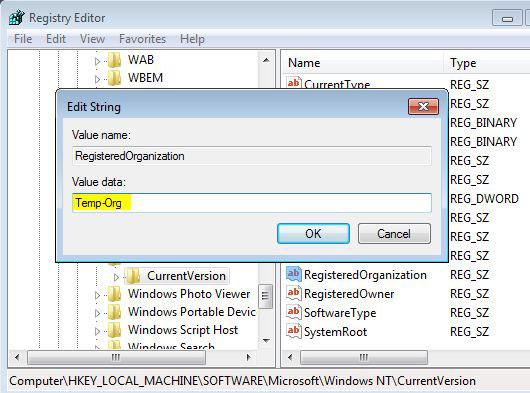 6 Close Registry Editor box and if required restart your computer to allow changes to take effect.
7 You can check Registered Organization name by typing Winver command in search box.