Running an anti-virus program alone cannot offer adequate protection against all computer threats as many of these programs fail to detect the latest spyware or malware.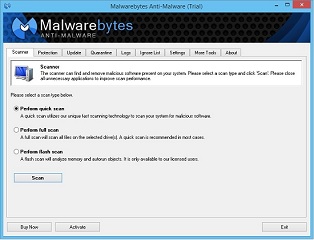 Installing an additional application such as Malwarebytes Anti-Malware will help you reduce the chances of computer infection and protect your files, programs, and data.
Malwarebytes Anti-Malware is offered in Free and Pro versions – the Free version is perfect for scanning your computer files and folders and finding and deleting spyware, viruses, and malware. The Pro version offers real-time malware prevention as well as better protection against zero day malware infections.
Malwarebytes Anti-Malware Free
Malwarebytes offers a number of software programs, both free and paid, which detect and remove viruses, malware, and spyware, unlock or delete locked files, remove malware registry keys, remove rootkits and repair the damage they have done, and more. For most computer users, already running an antivirus on their machines, Malwarebytes Anti-Malware Free is all they need as it is capable of detecting and eliminating most common threats.
Installing Malwarebytes Anti-Malware Free on Windows 8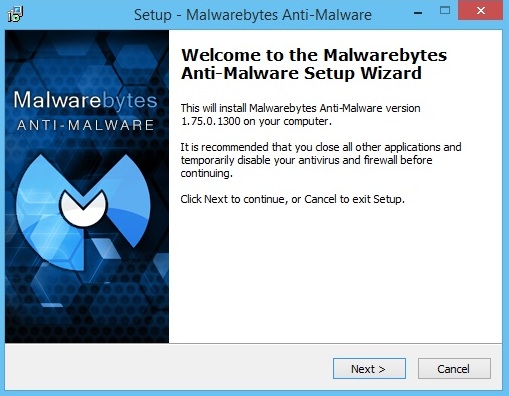 Download Malwarebytes Anti-Malware Free from https://www.malwarebytes.org/free, run the installation file, choose your language, and complete the installation wizzard steps. Once the software is installed, it will automatically update its database. This will take no longer than a few minutes on a broadband connection.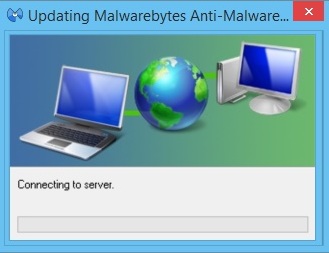 Running a scan with Malwarebytes Anti-Malware Free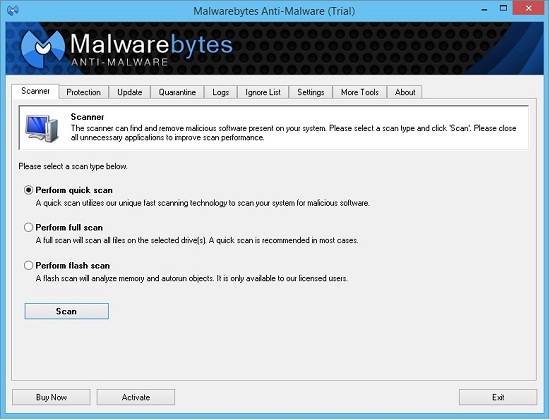 Launch the software and take the time to familiarize yourself with its interface – one of the main advantages of Malwarebytes Anti-Malware is its intuitive interface and ease of use. You can run your first scan with a single mouse click, simply make sure that Perform Quick Scan is selected and click the Scan button. Once the scan is completed, a log file will open in a new Notepad window, listing all detected threats (if any) such as memory processes and modules, registry data, or infected files and folder.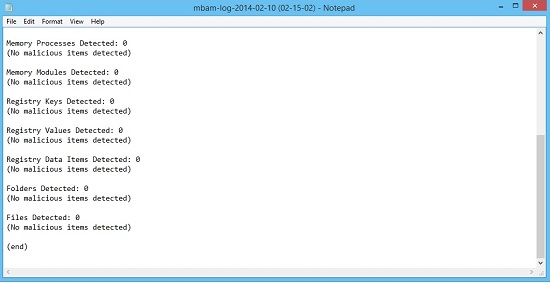 If any threats were found, you can select some or all of them from the list and let Malwarebytes Anti-Malware Free automatically remove them. You can also select one or more of the listed threats and right click them in order to examine additional options such as add to Ignore list, Jump to location, Vendor information, etc.
Performing a full scan with Malwarebytes Anti-Malware Free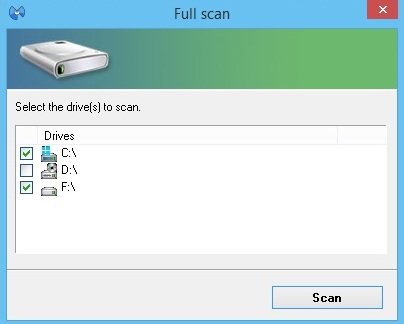 When you choose to perform a full scan, a new Window will pop up, prompting you to select one or more drives from your computer. Make your selection, click the Scan button, and let the software run. If you have more than one hard drive or thousands of files and folders, a full scan can easily take several hours.
Scheduling a scan with Malwarebytes Anti-Malware Free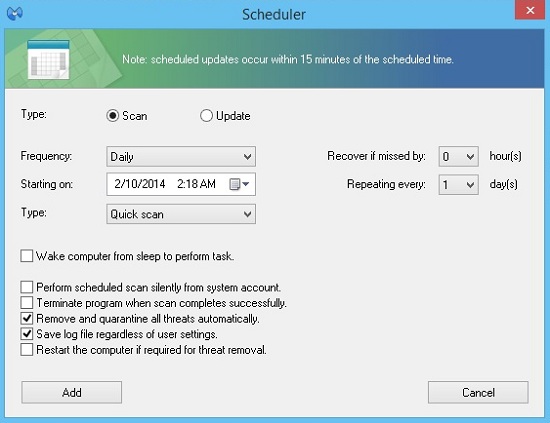 If you want to schedule a scan, click the Settings tab, then Scheduler settings. Click the Add button, select Frequency, start time, type of scan (Quick or Full), and click the Add button again. The scheduler settings are available only to registered users.
Malwarebytes Anti-Malware Free Ignore list
Just like any other similar software, Malwarebytes Anti-Malware Free could perceive perfectly harmless software as a threat. This is where the Ignore list feature comes in handy – click the Ignore tab from the main menu, navigate to the files or folders that you wish to add to the ignore list, add them and they will be ignored during any future scans.
Conclusion
Malwarebytes Anti-Malware Free offers excellent protection and often finds threats that even the top anti-virus programs miss. It is well worth installing and running if you want to keep your files, documents, and sensitive data safe.