Want to convert one of your .bat files to an .exe file? Here's how you could do that.
Windows Batch File is one of the common formats usually found in Windows File Structure. The batch file contains a series of command that can be executed under the Command Prompt. .bat file needs to be executed through the command prompt. At times, you wish to execute the commands themselves without going into the command prompt. For this reason, you need to convert the .bat file into .exe file so it executes itself as a normal program does. Here is how you can do this…
1. StepBrowse to CNET's Download Section (CNET.com) and Search for BAT to EXE converter. You are going to get a free tool to convert .bat files to .exe files in just one click.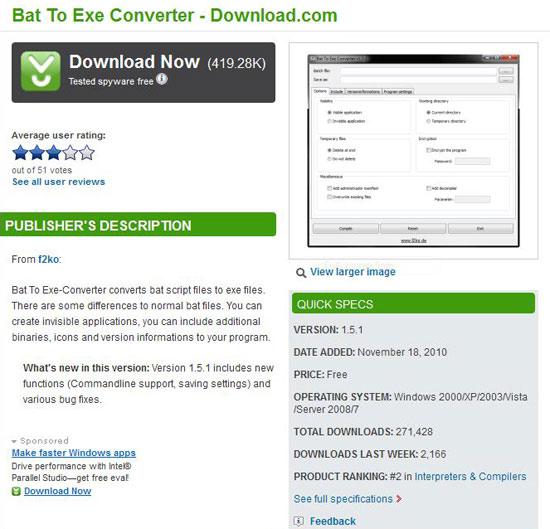 2. StepThe installation will be a zip file. Extract it to the location of your choice and run Bat to Exe Converter.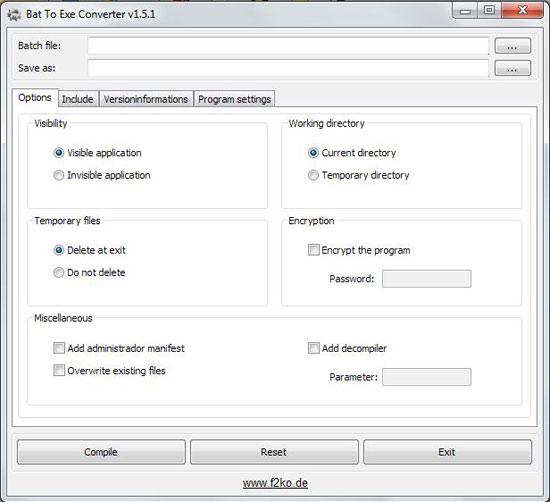 3. StepBrowse for the .bat file that you wish to convert to .exe file in your File System.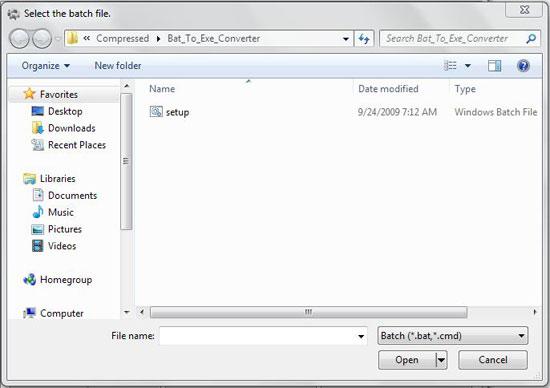 4. StepBrowse through the different available options that can be used up to change the properties of your .exe file. There are options related to the temporary files as well.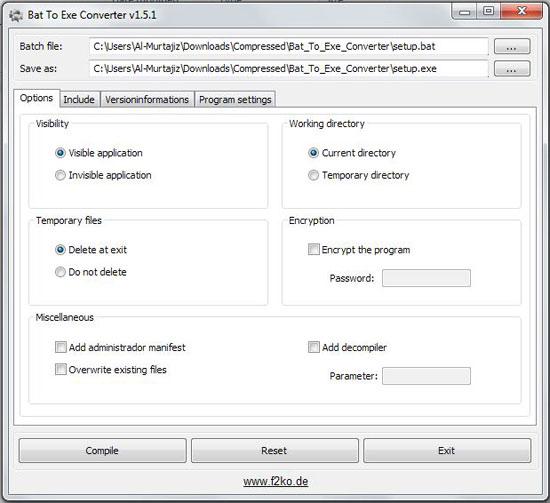 5. StepClick on the Compile button on the bottom of the window to finally compile the .bat file as .exe file to make it self executable.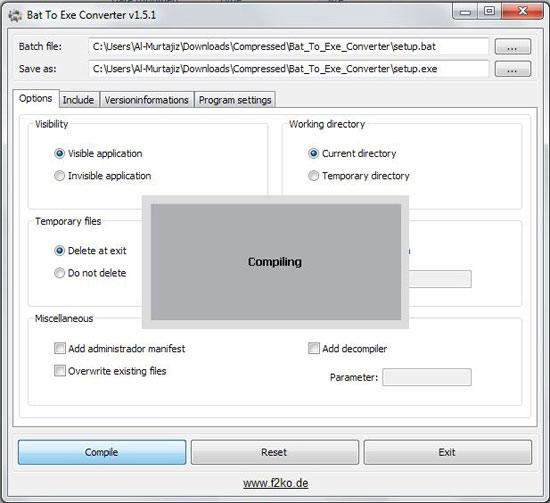 The process listed is pretty simple. Still if you need assistance sorting this issue out, you can drop us a message using the contact form below and we will get back to you with the possible solution.