Looking for a free ePub reader for Windows 7? Check out these 5 nice tools to read ebooks, manage ebooks and entire libraries of e-publications.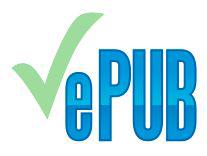 EPubs, or E-Publications, are becoming more and more popular, creating a demand for a quality free ePub reader for Windows 7. There are plenty of free ePub readers available to suit a wide variety of personal preferences.
1 Bookworm Reader

Bookworm is a free service that allows readers to upload their e-libraries to a Bookworm account, where they can then read their books with ease. Bookworm does not support other electronic book formats such as .PDF files or mobi. It has limited support for sharing books, but all books that are uploaded by the author, are available in the public domain, or are authorized by the publisher to be public can be shared. Bookworm backs up all books, but advises readers to keep copies of their books on their hard drive.
2 Adobe Digital Editions

Adobe Digital Editions is a convenient free ePub reader for Windows 7 that allows users to purchase and download books from the internet. Digital Editions is available in many different languages, including English, Italian, Japanese, Spanish, and Dutch—to name just a few. It downloads quickly and installs with minimal fuss, allowing users to begin reading in minutes. Digital Editions supports both ePub and .PDF formats, making it a more versatile program than Bookworm.
3 Blio Reader

Blio is a fully functional free ePub reader that goes beyond the reading experience to deliver a full ebook presentation. Blio allows readers to add links to their books, highlight sections, add notes, and even put in pictures, creating a fully customizable book. It features ReadLogic, which automatically jumps to the next logical section of the book, making the reading process flow smoothly and naturally. Blio syncs with up to five devices, and supports both XPS and ePub formats.
4 Calibre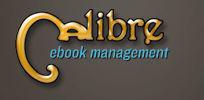 Calibre is a unique open source free ePub reader for Windows 7 with many unique features. It manages the library for the reader, and can sort the library by author, title, date published, rating, or series. It supports an advanced library search, allowing readers to quickly locate the book of their choice. One feature that definitely sets Calibre apart is the ability to convert different ebook formats from one type to another, making it compatible with several different book formats, including CBZ, ePub, LIT, and ODT.
5 Mobipocket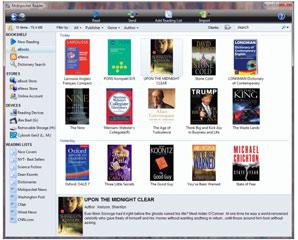 Mobipocket is similar to Calibre, but features a visual library that makes it easy to search for books. It allows users to highlight and annotate their books, and allows for full text and background customization. Pages can be turned using a key press, mouse touch, or by utilizing the autoscroll function. With the new Mobipocket Reader 6, users can search through multiple dictionaries at once, getting the best definition for the word they want to look up. Mobipocket also has an integrated bookstore, making it easy to buy new books.
There are many great free epub readers available for Windows 7 loaded with plenty of features. Which reader works best simply depends on the personal preference of the user and the style of the reader.