You can easily transfer sound on your PC to your TV – all you need is a HDMI cable. If your card does not support HDMI, then there are a bunch of adapters you can use
You can easily transfer sound using HDMI – HDMI is capable of transferring both video and sound, so it's the best solution out there if you want the highest quality
1 Get a HDMI cable – Tip: AmazonBasics
1. Step Make sure you have a HDMI cable. If you don't have, buy a cheap one from Amazon. I usually choose the AmazonBasics brand, they are the cheapest and most reliable cables you can buy. Also make sure to double-check the length!! If you buy a short HDMI cable you might regret it later
Good choice:

Picture: Typical HDMI connector – very solid, high-quality cable: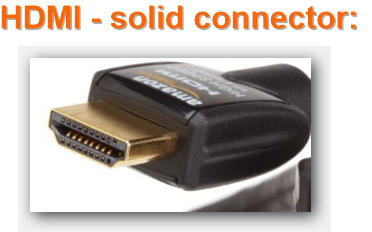 2 Does your TV have a HDMI port?
Make sure your TV has a HDMI port – else this won't work. Read your TV manual
3 Does your graphic card have a HDMI port? If not, we need one more adapter!
A lot of new AMD cards use DisplayPort and/or DVI-D – both are very reliable, but unfortunately they are not able to transfer sound and can only transfer video. The solution? Buy an adapter that can convert HDMI signals to DisplayPort
I went with this one from HP and it works quite well for me. It does transfer sound quite nicely
4 Connect Your TV Using the HDMI Cable + Optional Adapter
After connecting everything, you should receive a question asking you to configure your sound devices, if not proceed below
0. Right-click on your Desktop and select Screen Resolution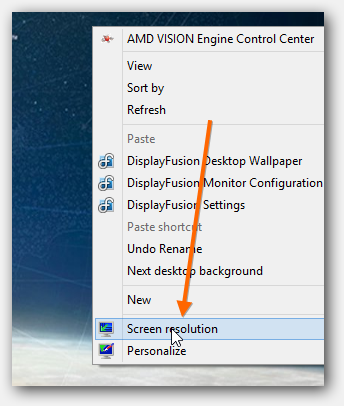 1. Step Select the TV (1) and verify the name as seen below (2)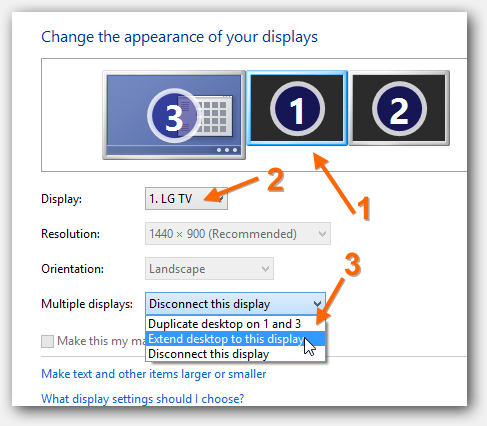 2. Step Next, from the dropdown select Extend desktop to this display
3. Step Ok, now click Apply!!
4. Step If everything went smoothly, Windows 7 or 8 will now show a popup "Audio Display Enabled" (You have enabled a display that support audio playback). If it doesn't you might be in trouble and your TV might not support HDMI audio playback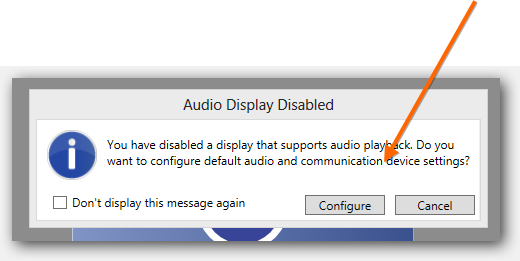 5. Step Click on Configure to see if your monitor is listed then follow step 6
6. Step If your PC does recognize your TV and it is properly connected (make sure the TV is turned on!) then it will list your TV as a playback device. Right-click on the Volume icon in your system tray and select Playback devices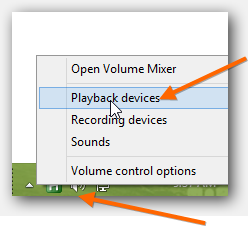 7. Step Alright, now you should see a TV e.g. LG TV or whatever brand you use and right-click on it – then select "Set as default device"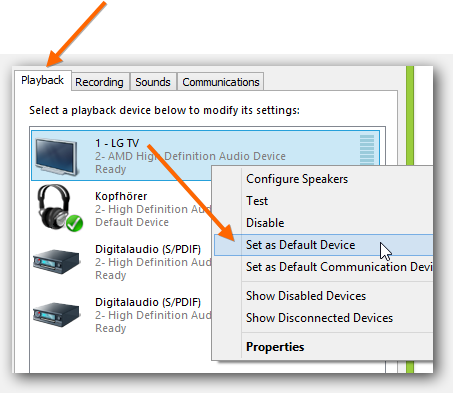 8. Step Ok, we're almost done. Go start a video and turn the volume up (on the tv!) and see if it works
9. Step If it does, congratz, well done! If not, post a question below