Did you notice that the "run command" is missing in Windows 7? Of course the shortcut Windows key + R is still there, but if you also want to add the run command to your start menu, you have to customize the appearance settings of the Start menu first.

Enable "Run Command" in Windows 7
1. Step Right-click on the taskbar and click on "Properties"
2. Step Go to the tab "Start Menu" and click on "Customize":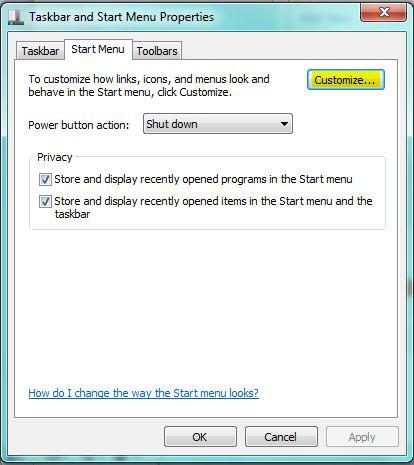 3. Step Scroll down and check the option "Run Command" to re-enable the missing run command in Windows 7: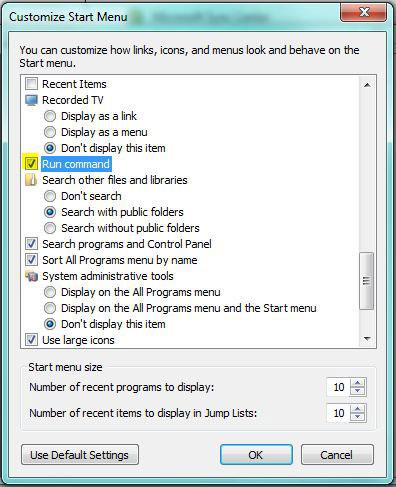 4. Step Click on Apply to save the settings: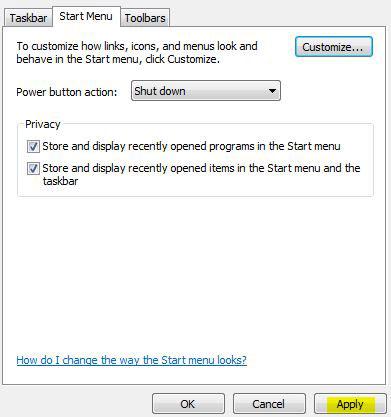 5. Step Open the Start Menu and the "Run Command" option will appear: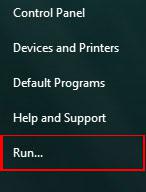 Voilà, the Run command is back on the Windows 7 Start Menu and ready for work.
While you are at it, you might want to further customize your Windows 7 Start Menu. You can for example add your Games or Administrative Tools to the Start Menu: