If you want to record internet radio in Windows 7 you can do that with a few simple tools.

Station Ripper
The most prominent tool to record internet radio in Windows 7 is surely StationRipper: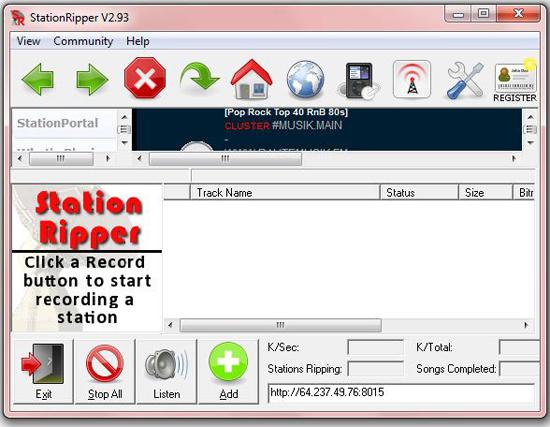 We have previously reviewed this program here – Review of StationRipper
It's an excellent choice to record internet radio – all you need is the IP of the internet stream and enter it as seen above then click on Add.
GrooveWalrus – Last.FM and GrooveShark Support
Head over to http://groove-walrus.turnip-town.net/dru/ to download Groovewalrus. The installer is 9MB large.
The program might be a bit confusing at first. Here's how it works: Simply enter a track title into the search bar and click the search button. The program should now search for music on Last.FM: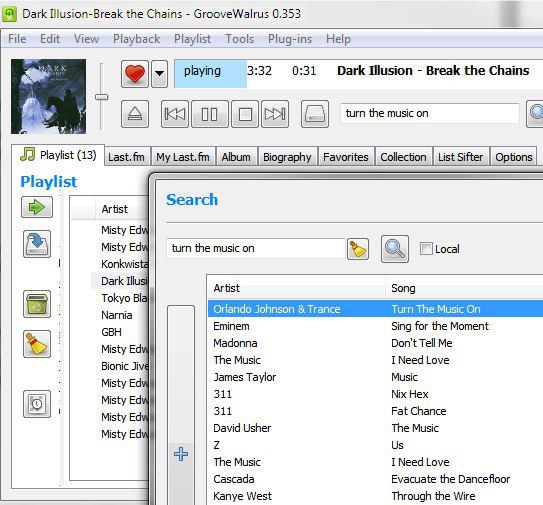 Here I was searching for "turn the music on" – a great title by Trance. My recommendation for a good Rock album is Trance – Victory. Must-buy if you like Rock from the 80's!