Looking to make your computer malware free? Find out how with this guide for clearing up your computer using MalwareBytes.
What is MalwareBytes
Any computer can be infected with malware and while most computers have in built safety procedures to mitigate against this – there can easily be instances where some malware program or infection slips through the net.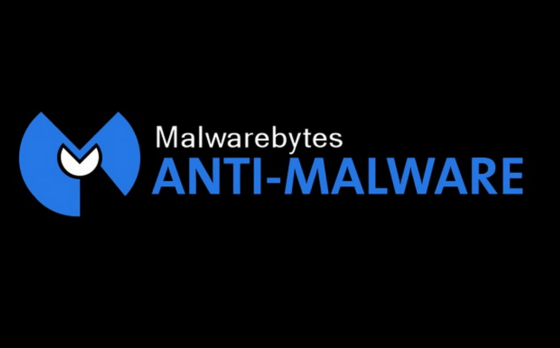 The best solution is to regularly maintain and scan your computers hard drive for any instances of infection.
Heres a guide on using MalwareBytes to protect and maintaining your personal computer.
Step By Step
1. Step
First you will need to download the software which is free of charge. Once you have downloaded MalywareBytes Anti-Malware simply begin installing it using the installation wizard.
You will not need to adjust the configurations or any particular settings – just install and your will be all set to remove malware.
2. Step
Once you have installed and run the application you will be presented with a variety of options such as Dashboard,Scan,Settings and History.
The first action to take is to perform a thorough "Threat Scan". This threat scan will be one of three options to choose from once you select Scan. The other two are custom scan which of course allows you to customise your scan.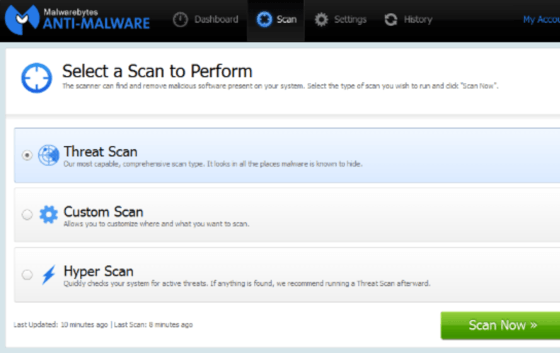 The final option is Hyper Scan which checks your system for active threats. However for you first scan the Threat Scan is the best option.
3. Step
Fortunately scanning your computer and using this program is free. By running the scan you will be able to identify and threats that malware have exposed on your computer.
Malware can cause a range of issues on your computer such as opening it up to hacking and phishing attempts.
Unfortunately like many programmes of this ilk the scanning and identifying of malware is free and you will need to upgrade to the pro version for extra features including removing the threats.
However the free version is perfect for identifying if you have a problem or not to begin with!
Conclusion
It is vital for your personal and computers security to identify any malware threats as early as possible.
The best way to do this is to set up a system that allows you to regularly maintain and check your computer for any infections or intrusions.
Failure to do so could result in a phishing attack or browser hijack and redirect as well as more serious crimes such as credit card and banking information being stolen.
Cybersecurity Awareness
Missed any of our previous guides? You can find them here: