A hot deal is available at BitsDuJour that I wanted to share with you. More information after the break.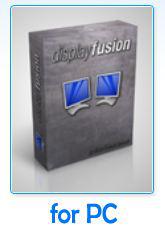 Daily Hot Deals On Our Deals Page
DisplayFusion allows you set up multi-monitor wallpaper, screensaver, taskbars and is one of the MUST-have tools for all Windows 7 customizers.
Head over to BitsDuJour now and buy this awesome tool for only 8 bucks – a steal if you ask me.
We will make sure to add more hot deals to our site to our DAILY deals page – visit frequently for more cool deals