This article will help you to learn how to format and create a new partition in your hard drive.
Often it happens that your hard disk goes corrupt due to accumulation of files infected by virus programmes in your hard drives or you wish to create a new partition so as to store data accordingly.
If you don't intend to re-install Windows 7 again, the best way to carry out this process is by using the Disk Management programme. In order to format your hard drive, log in to Windows 7 user account. It should be noted that the formatting process can only be done using the administrator account and not any other standard user account.
After logging in, press the right click button on the Computer icon and click on 'Manage'. The Computer Management window will open which will look like this: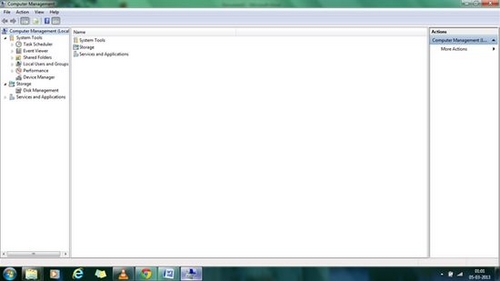 Click on the Disk Management option on the left hand side of the window. The Disk Management window looks like this: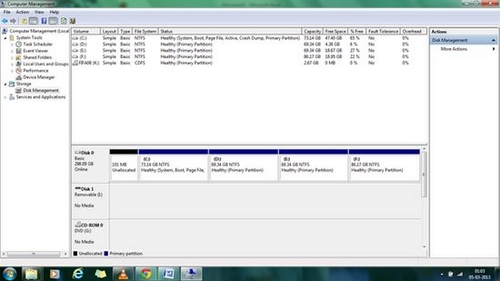 You will find all your hard drives are displayed along with their relevant data information. Bellow you will find boxes which represent the partition of your hard drive. In order to format a drive, right click on the drives one by one and click on the format option.
After all the drives have been formatted, except for the C: drive which is not supposed to be formatted unless you want to install a new OS, you can change the partitions of the formatted drives and even increase or decrease the number of drives.
It is always advisable to install a new operating system first and then format the other drives so as to make your system completely uncorrupted and virus free. After the process is finished, restart your computer.