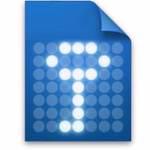 To secure your PC it always good to encrypt sensitive data. You can even encrypt entire drives or USB devices with some of the tools listed after the break.
Please note many of the programs no longer offer support. We are currently looking for alternatives. Feel free to post any more recent programs in the comment section below.
Why Encrypt Data?
Data, particularly data stored on a shared computer or portable device, is susceptible to the simplest kind of security breach. Even someone with absolutely no hacking experience can walk over, open the file, and read its contents. If the file contains sensitive information, use some of the tools below to prevent the information from being accessed.
You can choose from a variety of encryption tools:
1 TrueCrypt
TrueCrypt is a complex and detailed piece of open sourced software designed with experienced users in mind. It offers 11 different algorithms for encryption and password protection, and works on both files and partitions. Though the user interface is not particularly easy to navigate, there is an extensive user guide available on the TrueCrypt website that explains every detail of the program. When the TrueCrypt password protected files are mounted, they work just like any other file. When they are locked, however, they are practically impossible to access without the key.
2 FreeOTFE and FreeOTFE Explorer
FreeOTFE and FreeOTFE Explorer are two of the most reliable encryption tools. Both programs are highly portable and do not require installation to be run, making it easy to use the encryption program from a USB or other external drive. FreeOTFE Explorer takes it a step further and can even be used on a computer without admin rights, such as at a library or Internet Café. It supports numerous hash and a large variety of encryption algorithms, and can be used to encrypt files, folders, partitions, or even the entire disk.
3 Rohos Mini Drive
When it comes to protecting a USB drive, Rohos Mini Drive is one of the best tools. It does not require any installation or admin access to use and can therefore be used at any time from any computer. The software creates a separate protected partition on the USB that is only accessible with the correct password and key. The program is incredibly easy to set up, with a Setup Wizard that automatically detects when the USB flash drive is connected. All that is left for the user to do is to choose a password and select the file to be secured.
4 AxCrypt
AxCrypt is the simplest and therefore the best choice for beginners. It works on single files by using passwords or key-files generated by the program. Once it is installed, AxCrypt integrates directly into the right click menu on any file. To encrypt the file, simply right click on it and select encrypt from the drop down menu. Be aware, though, that users are prompted to install Open Candy software with the AxCrypt program. There is the option to opt out of the unsolicited software, and it is best to exercise that right.
There are many choices when it comes to encrypting data and all of them will do a great job of encrypting files, folders, and even partitions or disks. The only thing to remember is that just as strangers will be unable to access the information without the password, neither will you. After you encrypt the information, make sure to save the password somewhere so you don't lose the information forever.