Are you currently testing Windows 10 and wondering what firewalls are already supported? We tested four of the leading firewalls and posted our shocking results after the break.
Overview
Although Windows 10 is very similar to Windows 8, Technical Previews are known for driver and compatibility issues. Windows 10 is no exception. Only 1 firewall out of 4 works.
| | | |
| --- | --- | --- |
| COMODO | Yes | Secure Chrome: Comodo Dragon / Widget / Virtual Desktops |
| AVG Firewall | Not Yet (02/09/15) | |
| ZoneAlarm | Not Yet (02/09/15) | |
| Outpost | Not Yet (02/09/15) | |
AVG and Zonealarm both report compatibility issues (date: 09 February 2015)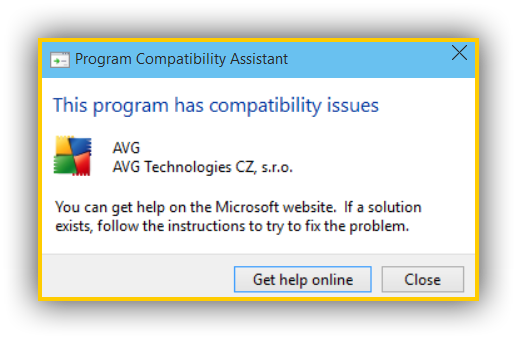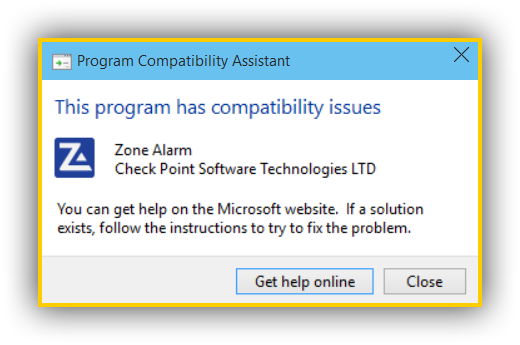 Outpost Firewall: No Support Yet
One of the leading firewalls by Agnitum Ltd. called Outpost Firewall is not yet supported, but keep checking their website for updates if you are already using this firewall on Windows 8, it's definitely an excellent liteweight firewall that is not adding too much on top like AVG does with its antivirus. AVG is extremely resource-hungry, Agnitum's solution isn't.
COMODO: Fully Supported – Includes Secure Chrome Alternative, Widget And Virtual Desktops
COMODO's firewall fully supports Windows 10 already and is doing a good job at protecting any device. It may be a bit tedious to teach the program (Agnitum has a better self-learning algorithm in my opinion and comes with pre-defined rules for commonly used programs) but once you set it up you're system is well protected.
COMODO is doing a great job at keeping its internet security up to date and has the budget to make their firewall one of the leading contenders.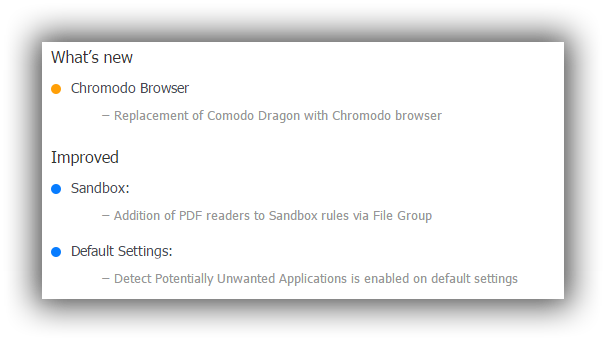 The firewall includes a desktop widget that is also working on Windows 10, which you can disable if you don't want any additional widgets on your desktop: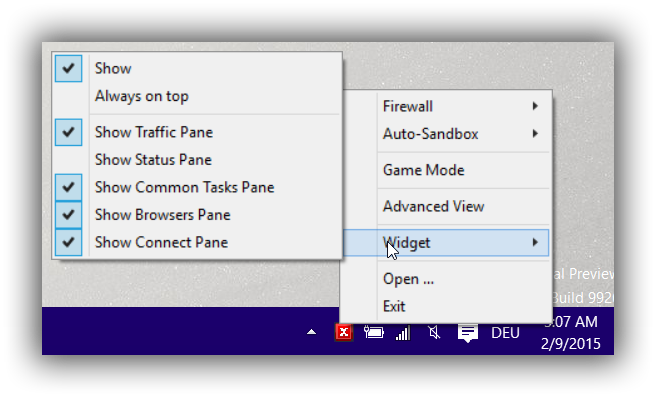 Aside from a reliable firewall that comes with a fully integrated filtering system that works flawlessly on Windows 10, COMODO's internet security suite includes Comodo Dragon – a browser based on Chromium that includes various privacy tools such as Privdog that can help you to block ads, widgets and more.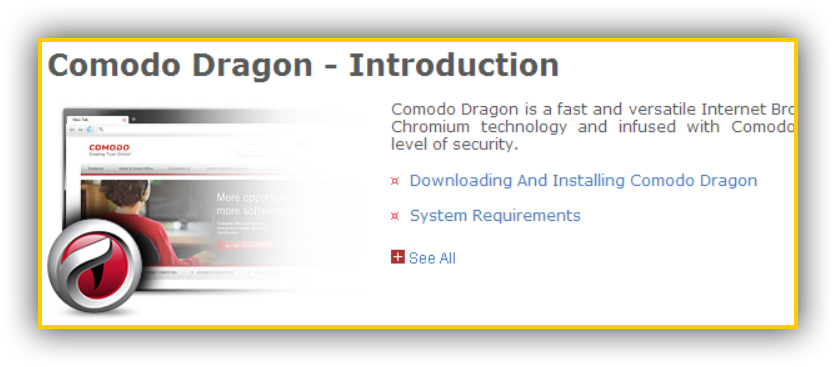 Privdog: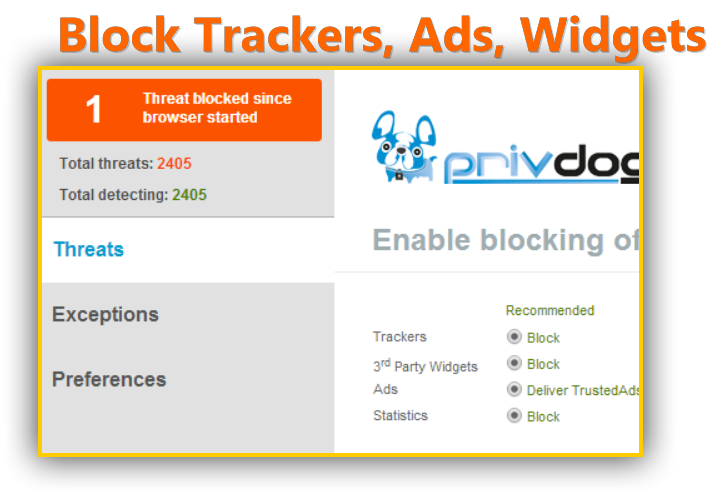 COMODO: At the forefront of security software
COMODO is really doing an excellent job. They know that users of firewall software on technical previews are mostly geeks, system admins, tech people and by adding support for a technical preview they are building relationships with a lot of new potential customers.
Adding an additional Chrome alternative with built-in privacy features and on-desktop support via their app "GeekBuddy" really shows they truly understand their customers.
One feature I haven't been able to test yet is their virtual desktop tool, but it's definitely a nice addition, although Windows 10 might include native support for additional desktops.
Turning Off Built-In Firewall
Once you've set up COMODO's firewall you may want to turn off the built-in Windows 10 firewall.
1. Step Similar to previous Windows versions, you can turn off the firewall from the firewall control panel, simply use the search bar on your toolbar and enter Windows firewall.
2. Step On the sidebar you will find the option to turn it off: