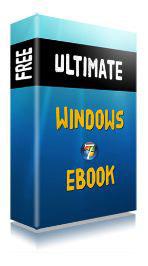 Do you need some help with Windows 7? Maybe our free Windows 7 eBook will teach you a thing or two. You will be able to find most of the content on our site, but many of you prefer to read offline or even own a Kindle (read Kindle eBooks on PC) so it might be a useful download.
The eBook will teach you how to speed up Windows 7 properly and how you can disable and enable certain Windows 7 features like Hibernation or Indexing.
The next version of the Windows 7 eBook will include all of the recent entries and will be a lot more comprehensive.
Update: Because it's freebie week, you can download the ebook for free here:


Please subscribe