If you are bored of the default green Metro start background, here's how you would change the Metro background image/wallpaper in Windows 8 easily without a lot of tweaks.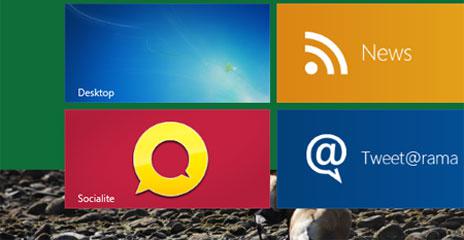 Customizing Windows 8 Metro Background Image via Start Tweaker
1. Step First of all you have to download Windows 8 Start Tweaker. You may download it from here
Save it to your computer and then right click on it and select Extract All to extract it.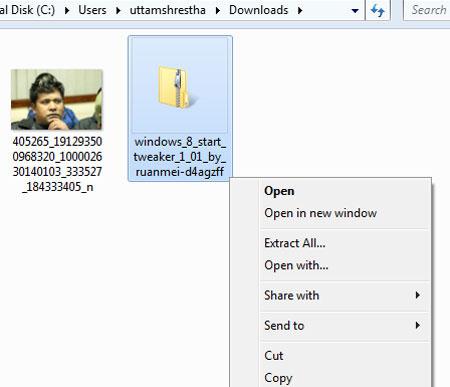 2. Step Next, You will see the extracted folder to the location where you have extracted the zip file. Open the application file (.exe) Win8StartTweaker by double clicking on it.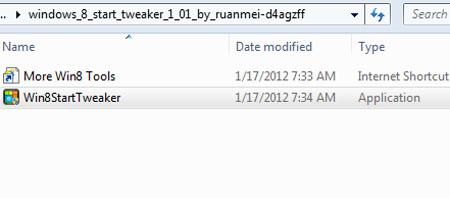 3. Step On User Account Control box, click on the Yes button.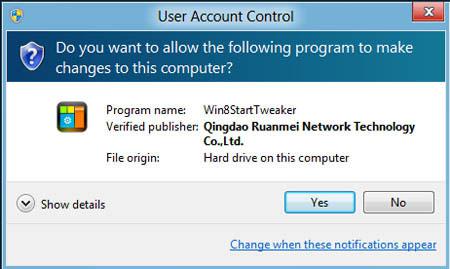 4. Step Click on the English flag at the bottom right to show application in English language.
5. Step Click on the Metro Background Image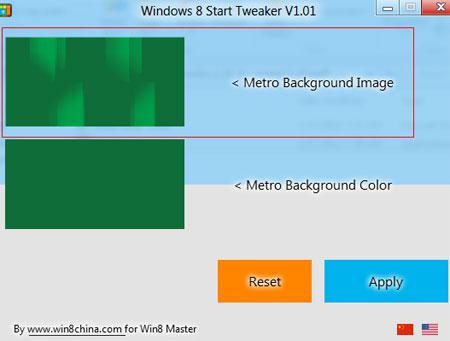 6. Step Next, locate the image file you want to use and click on the Open button.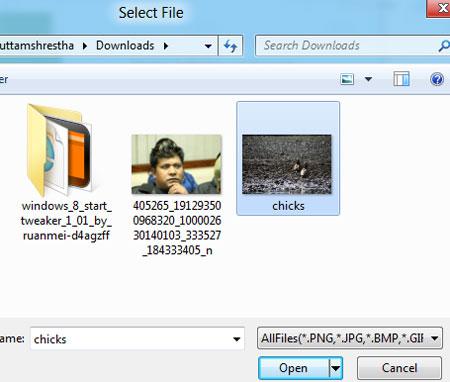 7. Step Next, You will see your image. Click on the Apply button.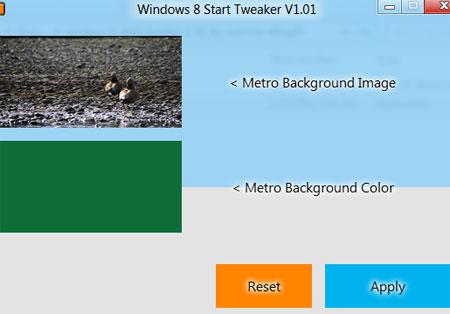 8. Step Click on the Yes button to logg off and see the new background used.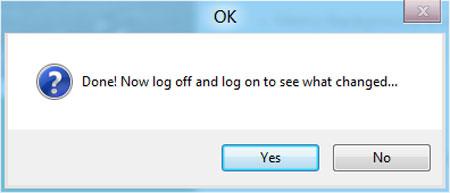 9. Step Finally you will see your image as a wallpaper in Windows 8. That are the complete steps to change wallpaper in Windows 8. If you want to restore the default Windows 8 wallpaper then run the Windows 8 Start Tweaker again and click on the Reset button.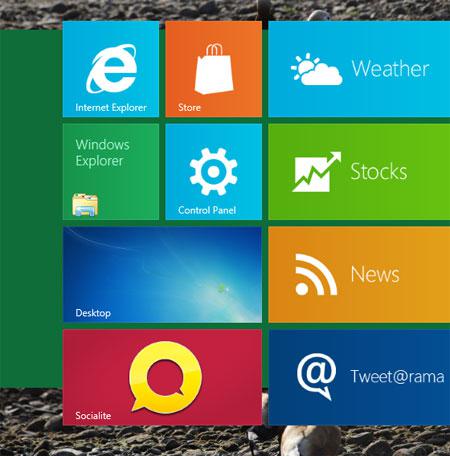 Conclusion
You will not find an option to change the Metro background wallpaper/image in the Windows 8 Developer Preview. Follow the steps provided in this tutorial to change it nontetheless and get rid of the boring green, plain Start screen.
When you now add your own apps, you can fully customize your Metro experience. This also works great on a Windows 8 tablet, so give it a try if you have some good images for the Starter screen.