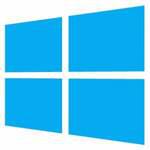 There have been plenty of guides on how to install Windows 8, but here's how to uninstall it
Windows 8 has gained lots of praise, but if you're unsure about Microsoft's latest OS, here's an uninstall guide
You have a couple of options: first, you can restore to a full system backup before Windows 8 if you upgraded. Otherwise, you will have to take the drastic option of restoring your computer to its factory settings which will remove all your files and programs. For this reason, don't install the Windows 8 Consumer Preview as a direct upgrade from a previous Windows OS on your main computer. Specific computer's have different instruction for performing a factory reset, so follow your manufacturer's guidelines.
Removing Windows 8 from the boot menu in 3 steps
For those of you who have installed Windows 8 on a separate partition, then the uninstallation process is much easier:
1. Step In the Windows 7 side of Windows 8, download the tool EasyBCD (which is free).
2. Step Install EasyBCD, open the software as the Adminstrator. Click Edit Boot Menu from the left pane, then select the Windows 8 Consumer Box and press Delete. After, tick the box next to the previous version of Windows 8 to load by default. Click Save Settings.
3. Step From the sidebar, click BCD Backup/Repair and then select Re-create/repair boot files. Finally, click Perform Action.
Windows 8 should now be removed from the boot menu. The best way to check that EasyBCD has done its job is by restarting the computer. If there is no mention of the Windows 8 Consumer Preview when booting up, then continue on to the next step. If it is mentioned, go back through the steps with EasyBCD.
Last step: Format Partition To Remove Windows 8
In the Start menu, search for 'create and format hard disk partitions.' Right click on the Windows 8 partition, and click Delete Volume. Click Yes to continue when prompted. Right-click on the free space, Delete Partition and click Yes to continue again. Select your Windows Drive, right-click Extend Volume, click Next, click Next if you want to take up the rest of the space and click Finish to completely remove the Windows 8 Consumer Preview.