I found a great Windows 7 tweak that allows you to speed up the Windows 7 taskbar. By default the taskbar menus have a delay of 0.4 ms. You can reduce this delay to zero and speed up your taskbar access.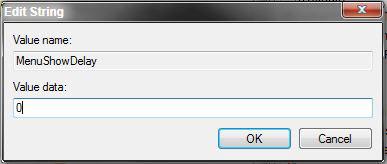 This is a simple tweak, but I thought it's well worth it.
The Start menu will appear instantly without any delay (default delay is 0.4 seconds). The same goes for any other menu on the taskbar, including the jumplists! So basically, you speed up the Windows 7 jumplist, the Start menu and a Quicklaunch menu that you might have added to your taskbar.
1. Step Open up the registry: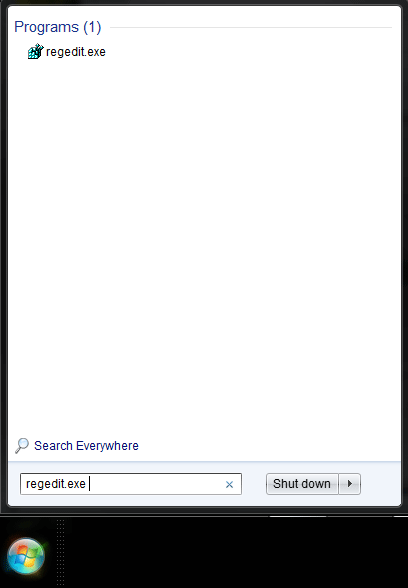 2. Step Uncollapse [HKEY_CURRENT_USER/Control Panel/Desktop]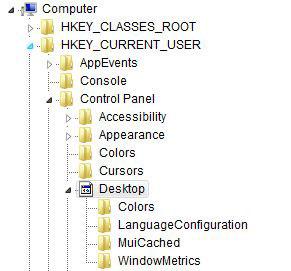 3. Step Double-click on the entry "MenuShowDely" and change the value from "400" to "0":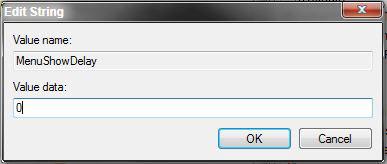 More Windows 7 Tweaks
If you want to speed up Windows 7 in general, read the ultimate guide: How to speed up Windows 7.