Today the blockbuster "The Book of Eli" will hit theaters. Will you watch "The Book of Eli"? If you haven't decided yet, read this short review and you will find out if it's worth it. In short, if you like action movies with a great atmosphere and a simple plot, The Book of Eli will be one of your favorite movies in 2010.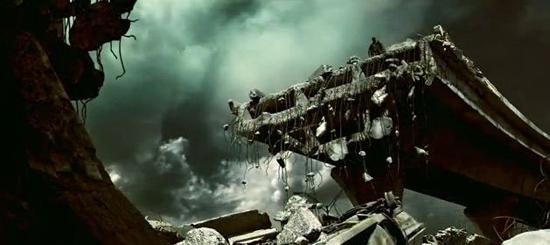 The post-apocalyptic movie begins in a fictive wasteland. Eli (Denzel Washington), the main character, is one of the last survivors and is wandering through the landscape searching for food. When Eli encounters a group of bandits it turns out Eli is an experienced fighter and he has a mission that could possible save the world. On his way to the west coast he is trying to protect a book that holds the secret of humanity's future. Eli's villain Carnegie (Gary Oldman) would do anything to possess that book, but Eli won't give it up easily.
The movie's biggest strength is definitely not the plot, it's the atmosphere and the feeling of the movie that make "The Book of Eli" worth watching. The author of the screenplay was an editor for the "PC Gamer" magazine and was definitely greatly influenced by the PC game Fallout. If you have ever played and enjoyed Fallout, you will most likely enjoy watching The Book of Eli, but if you are looking for a movie with a great plot you will probably not be satisfied.
Watch The Book of Eli HD Trailer
The Book of Eli vs. Fallout
Destroyed freeways and vehicles, people with gas masks, large wastelands, a grey/darkened sky and a feeling of loneliness all add up to a great atmosphere in Fallout 3 and The Book of Eli: