If your Printer Spooler Service is not working, you will not be able to print documents from you system. Here is how to fix the printer spooler service: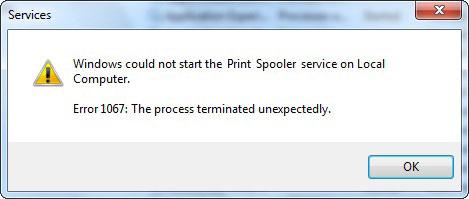 1. StepGo to Start Menu as this defines the start to the entire trouble shooting process.
2. StepIn order to search the Services Management Console, search for "Services" in the Start Menu. Execute the Utility.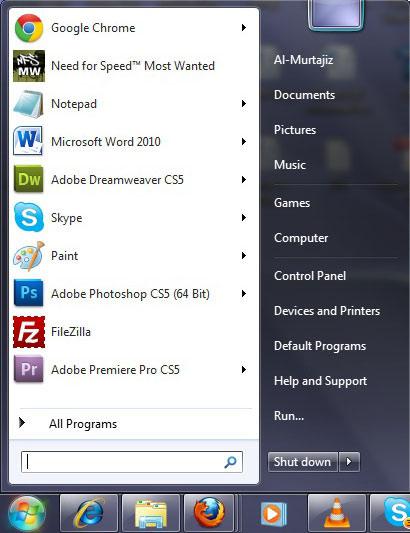 3. StepService Console brings you with the entire information about services running on your system. It controls everything ranging from the startup to the shutdown process. In addition, all system based services are controlled through the Services console. You can start, stop and restart services from this console.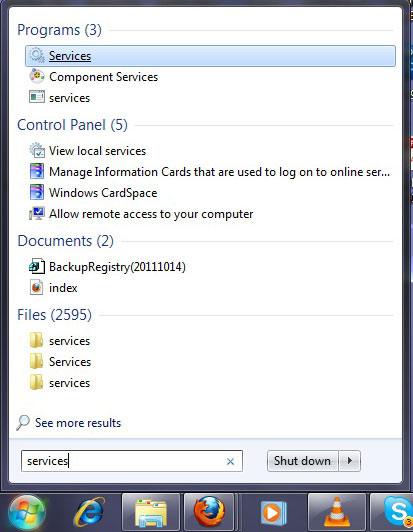 4. StepSearch for the Printer Spooler Service in the Service Management Console as this is the solution to the above mentioned process.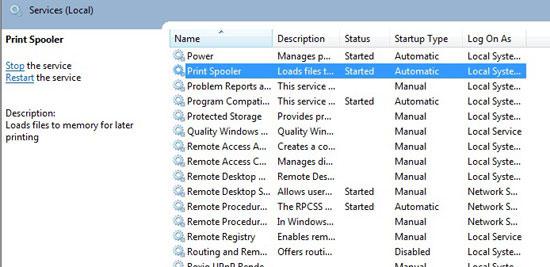 5. StepDouble Click in order to open the properties. The detailed properties of the services in Windows 7 give you complete control over the specific service. You can control the in depth settings of the services.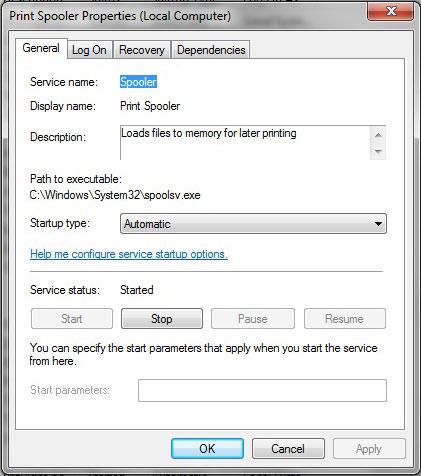 6. StepGo to the Recovery Tab. On the window, there is a Subsequent Failure drop down menu where you have several option. Select Restart the Service. This is gonig to restart the services on the failure of the service.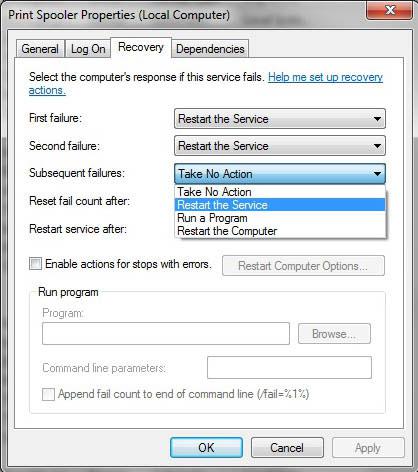 7.Go to the Dependencies tab and see if the RPC system component is active.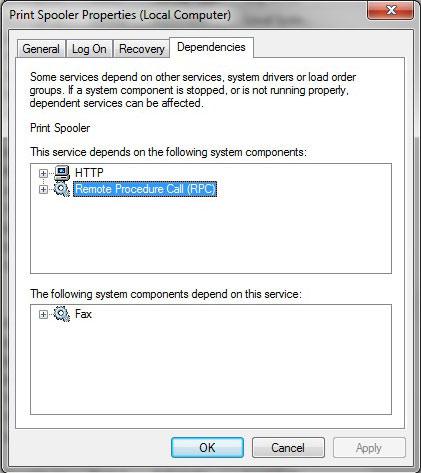 This will make sure that the Printer Spooler Service restarts on failure and this way it will be fixed. In case you need further help with this, write to us using the form below and we will be happy to assist you.