Have you recently installed some drivers from a random website and you somehow feel that your system is corrupted and you even get some random blue screens from time to time? If so, you might want to verify your unsigned drivers using the built-in driver verifier!


To launch the built-in driver verifier, do this:
1. Step Click on start and enter verifier.exe into the search field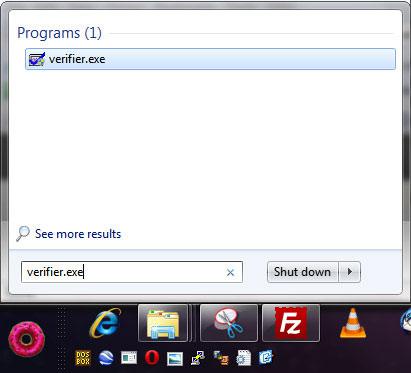 2. Step Select Create standard settings and click on Next
3. Step Check Automatically select unsigned drivers if you want to verify UNSIGNED drivers or select Select driver names from a list if you want to select the driver yourself.
4. Step If there are any unsigned drivers on your system you can then select them and verify the drivers by clicking on Finish

5. Step Reboot.