If you want to add programs to the start menu in Windows 7, you should first know that the Start Menu is divided into two sections: The left pane is for the programs and search bar and the right one for system folders, personal folders and administrative tasks.

Add Programs to Start Menu via "Pin" Command
Despite folders you can add programs to your Start menu without any registry tweaks.
1. Step Read the tutorial: How to show file extensions in Windows 7 if you can't see any file extensions.
2. Step Right-click on any .exe file (program) that you want to add to the Start menu and click on "Pin to Start Menu":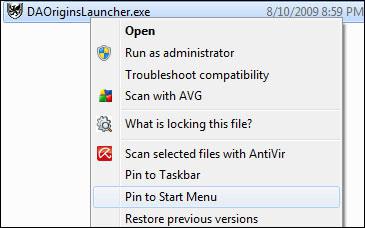 You can do that with every shortcut on your desktop as well! Then on your Start Menu you can rename the programs that you added (right-click -> rename).
Often, people don't want to add programs to Start menu but folders. Unfortunately, Microsoft did not add this option to the context menu of folders, but you can re-enable it via the registry.
How to add folders to the Start Menu?
If you need more information, read our tutorial: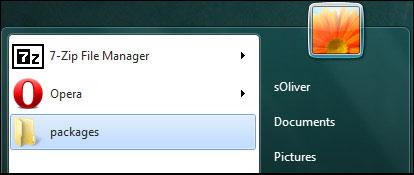 How to pin folders to Start Menu in Windows 7
If you want to futher customize your Start menu, read this tutorial: Customize Windows 7 Start Menu