As an international blogger, it's always handy to know what time it is in the USA, EU, India, etc, but there are probably thousand better reasons why you need a world clock gadget for Windows 7.

Built-in Windows 7 World Clock Gadget
Surprise, surprise, you don't even need to download a world clock gadget in Windows 7! Why? Because there's already a world clock built-in! You can add up to two additional clocks to your taskbar (if you need more than two skip this part). Only if you need more than two clocks, because you are working with international teams on a large scale you need a world clock gadget for Windows 7.
So, click on the clock on your taskbar. At the bottom, click on the hyperlink "Change date and time settings":
Go to the tab "Additional Clocks" and then add up to two clocks to your Windows 7 taskbar: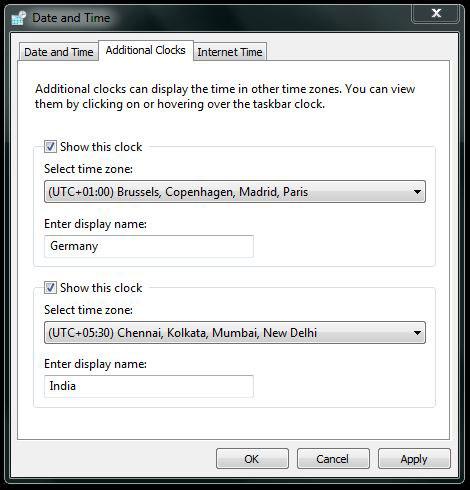 The time format is UTC (all modern UNIX systems are based on this time format). Because my most important time zones are Europe and India aside from the USA, I added India (UTC +5.30) and Germany (UTC +1.00). Central USA is UTC -6.00.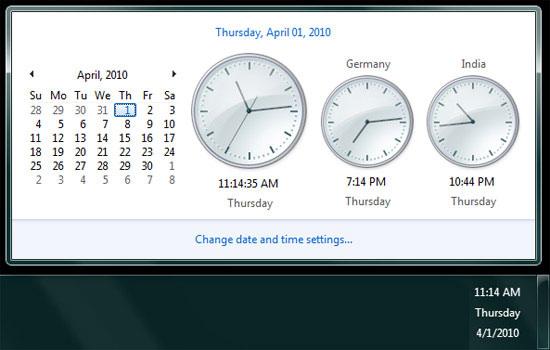 Third-Party World Clock Gadget
If you need more than 3 world clocks on your desktop, you will need the Windows 7 world clock gadget. The gadgets allows you to add unlimited clocks to your desktop. It could look like that: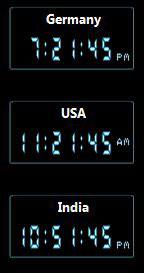 To add more than one clock, you need to add multiple world clock gadgets to your desktop. How to do that? Simple, right-click on the world clock gadget and then select "Add gadgets".
Double-click on the world clock for as many times as you need world clocks on your desktop: