It might be suprising to learn that Windows 8 does not feature native DVD or Blu Ray playback. Here's a guide on how to play your Blu Rays and DVDs in Windows 8!
Playing DVDs and Blu Rays in Windows 8
Windows 8 brought with it some significant changes. A new user interface, new features and upgrades have made it one of the biggest transitions from a previous operating system Microsoft have taken in a long time.
However – one feature that has been removed is none other than DVD playback!
Windows 8 and 8.1 have no built in functionality to play DVD's and can only read them. Even if you have a built in DVD player or Blu Ray player you will need to take a few extra steps if you want to play your newly purchased blockbuster!
Here's how to get DVD and Blu Ray functionality restored to your Windows 8 operating system.
Step by Step
1. Step
The first thing to do is to simply try out your DVD or Blu Ray on your Computer. If you have recently purchased a new laptop or computer that has a built-in DVD or Blu-ray player then it would be very unusual for that computer to not feature pre-installed software to handle such a format.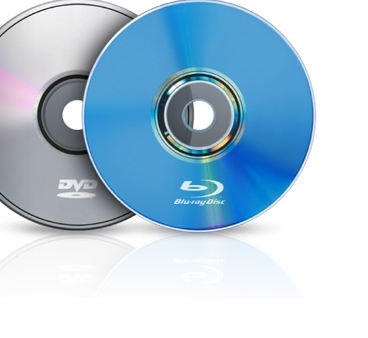 Certainly, most laptops will come pre-installed with DVD playing software as they cater for a more media orientated market. However if you have reinstalled Windows 8 as a fresh install or there is simply no DVD playing software installed on your computer then follow the below steps to get up and running.
2. Step
In our opinion there is one kingpin in media playing software and the best thing about it? It is entirely free!
Whether you are installing Windows 8 as an entirely fresh install or you are upgrading your computer to the new Windows 8 operating system we entirely recommend downloading the power of the media player VLC. Vlce will allow you to watch DVDs and is entirely free to download. It is a great piece of software from VideoLAN and you can download a by simply Googling it and accessing the website.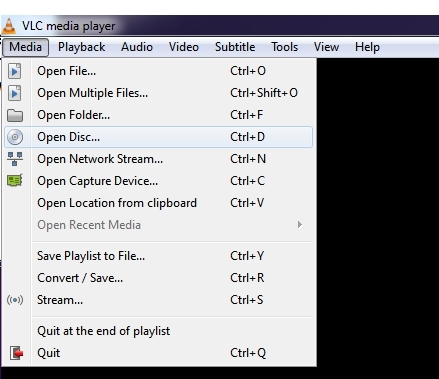 Once you have downloaded and installed the software simply pop in your DVD. On the top toolbar you should see an option for media.Select media and out of the drop-down menu that should now appear and select open disk.
You can also simply press Ctrl+D as a shortcut to directly launch the DVD in your drive.
VLC is also capable of handling pretty much any video or audio file that you also have an your computer. However it does not natively support Blu-ray which we will discuss the next step!
3. Step
Unfortunately Blu-ray is under pretty strict licensing Sony so in most cases it is quite difficult to play Blu-ray on your computer but luckily Windows is one of the only operating systems licensed for playback. However, unless you have a licence after it can be quite a difficult process.
Using the VLC media player should now have installed however there is a quite a clever workaround. We recommend installing a program called "MakeMKV" from makemkv.com .
Using this program you will be able to extract the MKV file from the Blu Ray you wish to play. Simply open up the program and select "File" and then "Open Disc". From here – choose your Blu Ray Drive from your Computer and you will be presented with the titles on the disk.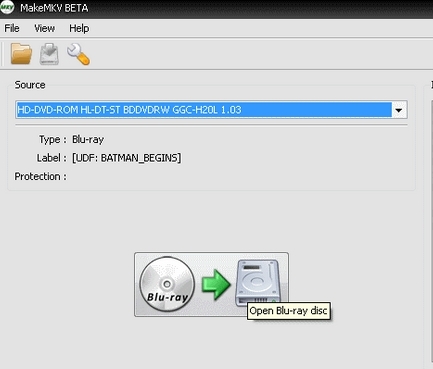 Simply begin ripping by clicking the MakeMKV button and once completed you will now be able to play the resulting file using the VLC media player.
You will obviously need to actually have a Blu Ray drive to rip Blu Rays on your computer.
4. Step
Microsoft didn't simply throw away DVD playback entirely. This simply started charging for it!
There have now moved these features into a Windows media Centre pack which costs the equivalent of $10 in most currencies. However it is only available for those who have Windows 8 professional. If you do not have Windows 8 professional you will need to upgrade which will cost more in the region of 100 dollars.
If you're simply looking for DVD playback we therefore still recommend using VLC as a cheaper alternative. It is also worth noting that Windows Media Player also does not cater for Blu Rays.
Conclusion
When you bring home your new computer or new laptop or freshly install your new Windows operating system one of the last things you expect to not be able to do is to play a simple DVD movie. By following some the steps outlined above you should now have no problem playing DVD movies at the very least as long as you have a suitable drive installed on your computer.
Blu Ray functionality is a little bit more cumbersome but providing your laptop or computer came with a Blu-ray drive installed you are more likely to have software or be able to get access to software to play Blu Ray discs. If you are installing Windows 8 from scratch or installed a Blu-ray drive by yourself using the method we have outlined above is a good workaround.