If you would like to take a screenshot in Windows 8, you don't have to download any fancy tools, you can use the built-in Windows 8 apps to do that.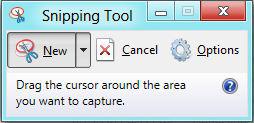 Take Screenshots via SnippingTool:
 In Windows 8 go to C:\Windows\System32\ by opening the Windows 8 explorer. Double-click on SnippingTool

You can quickly access this tool if you pin it to your taskbar. If you have enabled the classic Windows 8 Start menu, you can also pin it to your Start menu.
This tool is easy to use to take a screenshot on Windows 8. Simply click on New and draw a rectangle to take a screenshot of a specific area: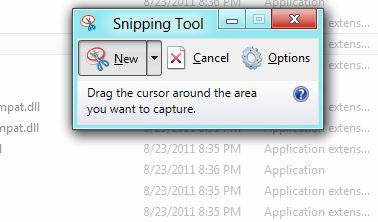 To take full-screen screenshots it's best to use tools like Fraps that can also record screenshots while you're ingame or using a fullscreen application.
Take Screenshots via PrtScr
Of course, you can also still use the PrtScr key on your keyboard to take a screenshot in Windows 8. This is probably the easiest way to take shots. The screenshots will be automatically copied to your clipboard. Open up a tool like Paint, Pain.Net, Gimp, Painto Shop Pro, Photoshop or any other image editor and hit CTRL + V to insert your screenshot and save it to your hard drive.