The objective of this article is to explain the step by step procedure for Booting from CD/DVD in Windows 7.

Booting from CD/DVD in Windows7
A Bootable Disc is used to install an Operating System or perform Maintenance. The Windows7 Ultimate bootable CD/DVD loads some important files in the computer memory in order to start the Installation Process. A bootable is readable by the Computer even without the Operating System.
1. Step In order to Boot Windows7 from CD/DVD, first you need to get a Bootable CD/DVD of Windows7 Ultimate/Professional/Home.
2. Step Insert the Disc into the CD/DVD drive and restart your computer.
3. Step When your computer is restarting, press the Key to enter the BIOS setup. The key depends upon the Manufacturer of your PC's Motherboard. For Intel its DEL or F2.
4. Step Inside the BIOS setup menu, search for Boot Order or Boot Sequence or Boot Priority. Change the Boot Order to First CD/DVD drive, and then Hard Drive. For more instructions read our tutorial how to change boot order in Windows 7
5. Step After you have changed the Boot Order, save the settings and exit the BIOS Setup. You PC will restart.
6. Step After a while the Following screen will appear, asking you to Press any Key to Boot from CD or DVD. Press any key.

7. Step The PC will start to Load files to Run the Windows7 setup. When the Loading is complete the following screen will appear. This screen will guide to through the Installation Process.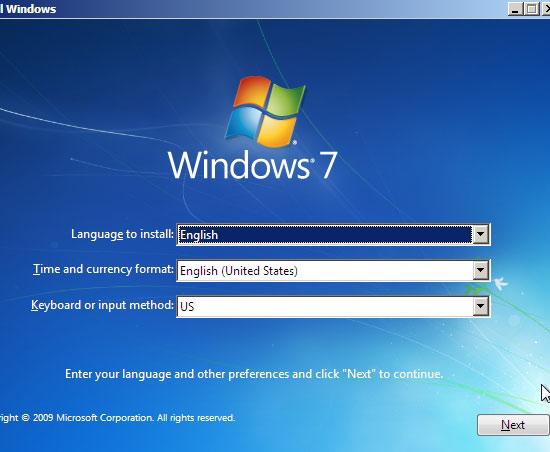 More and more Operating Systems are improving the installation process. The Bootable disc are now featuring more graphical and easy to use interface. Windows7 has greatly reduced the complexity by improving the bootable disc and Installation process.