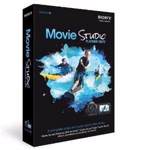 Remember Sony Vegas? Well, if you're looking for a similar video editing software, read this Sony Movie Studio 12 review and learn to edit movies on Windows 7
Where did Sony Vegas Go? The popular video editing suite has been renamed for its new release, but does Sony Movie Studio Platinum Suite 12 measure up to the reputation of its precursor? In this article we'll look at what's new with Sony's video editing suite, and whether or not it is worth your time.
Reliable Program with a New Name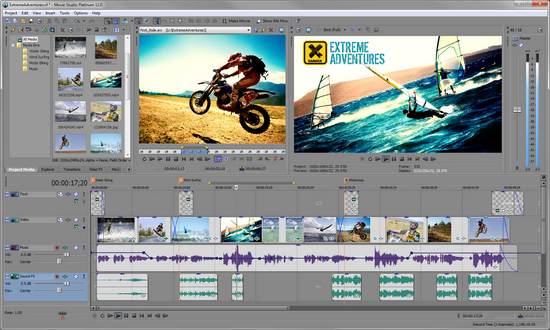 Sony Vegas has long been a favorite tool of video editors, and despite its new name, the core functionality of Platinum Suite 12 is not very different than its predecessor. The user interface has had only minor tweaks, so users of Vegas will find Platinum Suite 12 both familiar and comfortable. All of the standard Sony Vegas functions are still here; structuring multi-track arrangements, title card creation, transitions, the ability to apply special effects and dynamically control the audio of any track. Also, there are plenty of improvements that make an upgrade worthwhile.
New Features
The new video editing software boasts GPU acceleration, which can have a huge improvement over Vegas's traditionally long rendering times, depending on your machine.
Included with the program are other advanced tools to help with the various aspects of movie creation. Soundforge is excellent for editing the audio portion of movies, and Architect Studio 5.0 can make it much easier to burn your movies to DVD. NewBlue Titler creates 3D titles for videos and has many options to customize exactly how those titles appear on screen.
Disadvantages
Platinum Suite 12 is only compatible with newer versions of Windows and has no Mac support. While users accustomed to Vegas's user interface will have no problem adapting, others who are picking up the program for the first time may have a hard time trying to figure out exactly how to accomplish what they're trying to do. This is mitigated a bit by the fact that Platinum Suite comes with quite a few wizards to aid users who aren't sure how to operate the program. Using Platinum Suite 12 may seem strange at first, but quickly becomes second nature.
Final Verdict
Chances are good that fans of Vegas will enjoy Platinum Suite 12.
With its faster running times and many add on programs, it's a huge step up for the product line. However, it does a great job retaining everything that made Vegas so popular. Once users learn the program, they will be able to create professional quality movies. The software gives the user a great deal of control over some of the finest aspects to aid them in getting exactly the results they want. The huge library of effects and tools cannot be recommended too highly for anyone who enjoys a unique look.
With a price point of over $80, Sony Movie Studio Platinum Suite may seem like a big investment, but with all of the extra tools that come with it, this program is well worth your money. Sony Vegas has garnered a well-deserved reputation among both amateur and professional movie makers and even with a different name, it's likely that it will continue to deliver.