Don't like all Aero features? Then disable AeroSnap on Windows 8

Aerosnap is an exciting new feature introduced in Windows 7 and later versions of Windows. It allows the user to resize, maximize or minimize the window by dragging and dropping to the top of the screen. This allows for quickly resizing the windows size, but definitely not everyone might like this feature. There have been host of articles posted on websites regarding how could it be done for Windows 7. The same method can now be used to disable aerosnap in Windows 8.
1. Step Initiate Run, by pressing the Windows Hot Key + R and open Control Panel by typing Control Panel and clickingOK.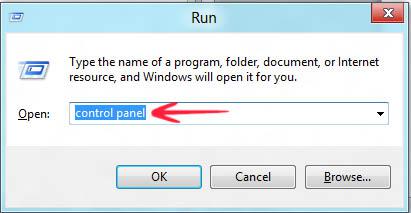 2. Step Scroll down to the bottom and click Network and Sharing Center.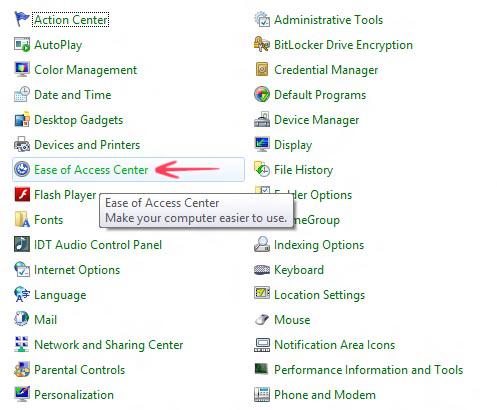 3. Step Scroll down to the bottom and click onMake it easier to focus on tasks.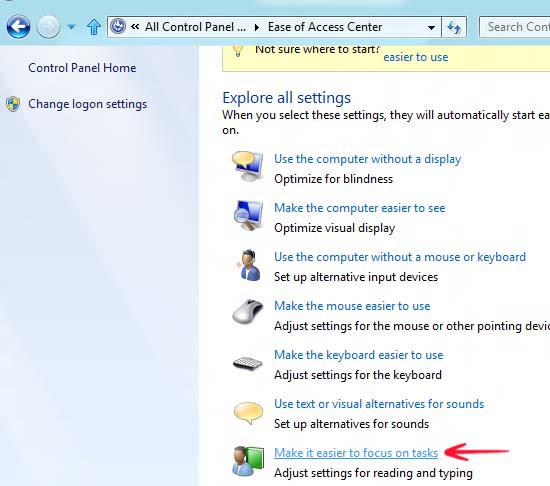 4. Step Scroll down and check Check Prevent Windows from being automatically arranged when moved to the edge of the screen. Now clickApply.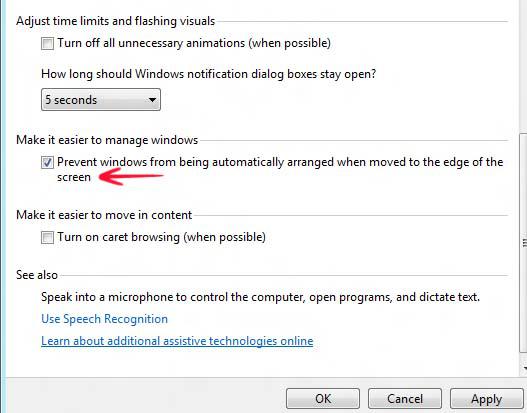 Conclusion
That is all required to disable aerosnap feature in windows 8.