In this tutorial, we are showing you how to disable or enable the firewall in Windows 8.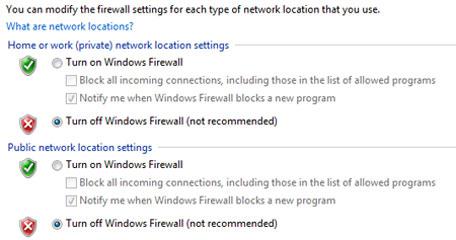 Important: You should only disable the built-in firewall if you have a replacement. As of right now many firewalls do not fully support Windows 8
Steps to disable firewall in Windows 8
1. Step Open the Control Panel by clicking Control Panel tile in Start Menu.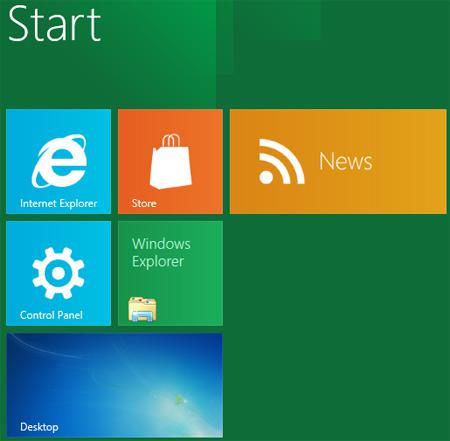 2. Step A control panel window opens. Scroll down and click on the More Settings.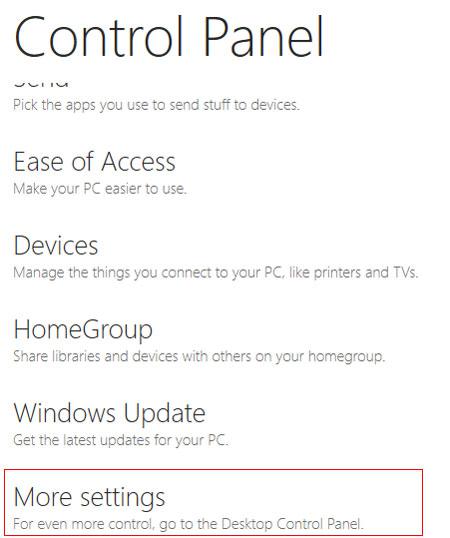 3. Step Next, click on the System and Security.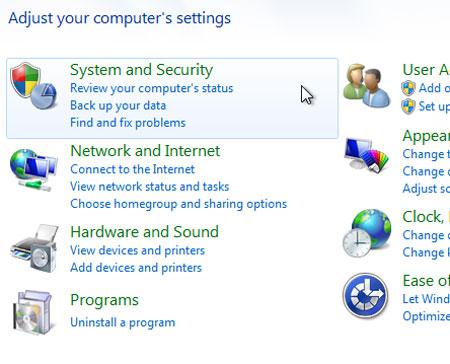 4. StepNext, click on the Windows Firewall.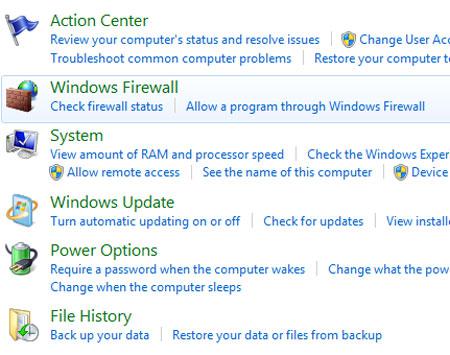 5. StepNow on the left side you will see 'Turn Windows Firewall on or off'. Click on it..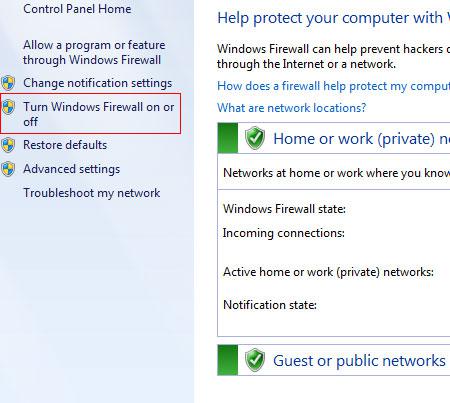 6. Step Next, select 'Turn off Windows Firewall' radio button and click on the OK button. That are the complete steps to disable firewall in Windows 8.
A firewall protects your computer from being attacked or hacked from outside so it is always wise to enable it.