jDownloader is a popular download tool for all sorts of download sites. If you're wondering if it is possible to increase or decrease the download speed in jDownloader then, read this small how-to.

Tip: If you want to significantly increase the download speed in jDownloader you will need a premium account. If you have one and the download speed is still slow you need to check your WLAN signal strength. Also verify that jDownloader is downloading at maximum speed. How to ? See below.
Open jDownloader and then at the bottom you will see some small fields with arrows. The field at the very right position allows you to decrease or increase the download speed in jDownloader. By default, jDownloader downloads with the maximum download speed.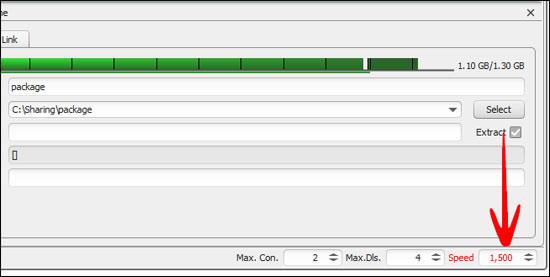 Also, if you want to download mutliple files, you can increase the number of maximum downloads. If you have a premium account, simply increase the number of Max.Dls. at the bottom of the windows (field left from Speed at the very bottom).