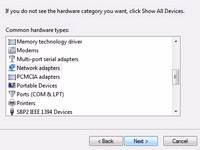 In some cases, you might still need the Microsoft loopback adapter on Windows 7, but if it's not there you have to install it first using Windows 7's device manager.
1. Step Open the device manager, to do that enter Device Manager into the search bar on your Start menu or hit Windows key + R and enter %windir%\System32\rundll32.exe shell32.dll,Control_RunDLL hdwwiz.cpl
2. Step Right-click on your username at the top and click on Add legacy hardware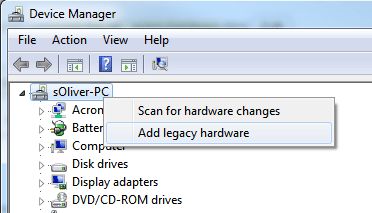 3. Step Click Next
4. Step Select Install the hardware that I manually select from a list (Advanced)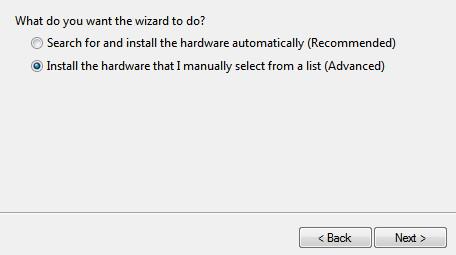 5. Step A list with different hardware types will appear, scroll down and select Network adapters, then click Next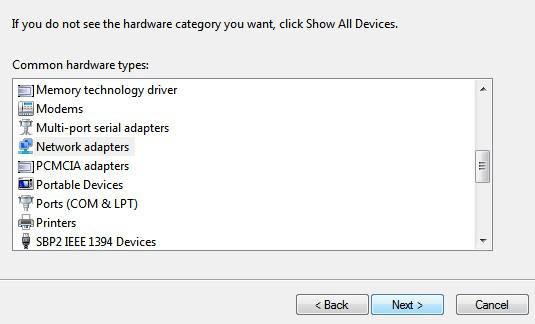 6. Step On the next window, select Microsoft from the list of Manufacturer's and on the right side scroll down until you find Microsoft Loopback Adapter. On the list you will find various other network adapters from Microsoft, including the Teredo Tunneling Adapter, ISATAP Adapter, IP-HTTPS Platform Adapter, Connectivity Platform Adapter and various others that might be of interest to you at a later point.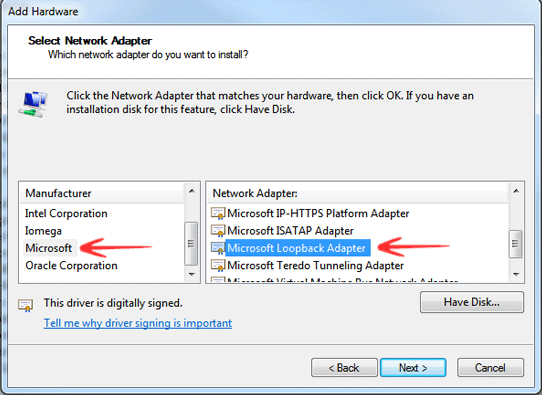 7. Step Click Next when asked to to begin installing the adapter, then close the wizard with Finish
8. Step Open the list of network connections entering ncpa.cpl after hitting Windows key + R on your keyboard, alternatively simply open the Control Panel and go to
Control Panel\Network and Internet\Network Connections
9. Step You can now see all of your connections, one connections, possibly called Local Area Connection 2 or 3 will be the Microsoft Loopback Adapter, as seen below

10. Step You can now click on Rename this connection and enter something like MS Loopback to make sure the adapter is easy to identify
Making The Microsoft Loopback Adapter Your Primary Network Adapter
In some cases, it may be necessary to make this adapter your primary adapter. You can read more about how to do that here: