In order to run the latest games and programs, make sure that you update your drivers regularly to avoid problems in Windows 7. Here's a how-to on how to update your drivers properly.

1. Analyze Hardware
Figure out which hardware your computer is currently running on (if you don't already know). The easiest way to do that is to download the free software SiSoft Sandra, which will analyze your PC and hardware.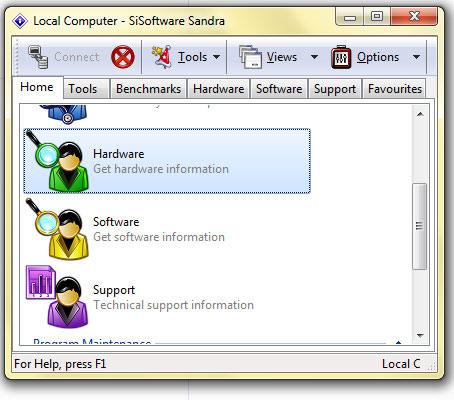 You will need to know the model and manufacturer of your graphic card, sound card and motherboard. Write it down.
2. Visit Hardware Manufacturer Websites
Once you know what hardware is running inside your PC, you will need go to the manufacturer website and download the drivers. If you can't find the website via Google (simply enter the name of the manufacturer, e.g. ASUS, NVIDIA, ATI, etc.) here is a complete list of hardware manufacturers and their websites (thank you wikipedia!)
Click here: List of hardware manufacturers
Some websites you might end up on:
http://nvidia.com
http://amd.com
http://asus.com
3. Download Correct Drivers for Windows 7 32-bit / 64-bit
On the manufacturer website, select your hardware model and download the correct drivers. Keep in mind that there will be drivers for Windows 7 32-bit and Windows 7 64-bit and you will have to download the correct drivers! If you don't know what Windows version you are using currently:
What Windows Version do I have 32-bit or 64-bit?
4. Uninstall Old Drivers / Install New Drivers
Most importantly, we don't want to mess up our PC, so always uninstall your old drivers first, then install your new drivers.
In order to uninstall the old drivers enter appwiz.cpl into the search field on your Start menu. Search the list for your old drivers and uninstall them.
If you happen to have an ATI graphic card, you will most likely encounter the ATI Catalyst Install Manager. Don't uninstall it, instead use it to update your drivers. Works flawlessly and is easy for beginners.

You might have some unused drivers and/or leftovers. Make sure that you remove those as well using a tool called Driver Sweeper, which you can download here.
Installing drivers is very straight-forward, double-click on the setup file that you downloaded and follow the instructions. When you are done reboot your system.
Post Questions Below
If you have problems updating your drivers in Windows 7, please post your questions below. This is only a short guide that should get you started, but as a beginner you might have lots more questions.