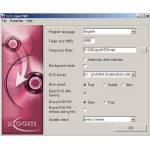 Need to create a working copy of a DVD? We compared the features of 5 programs that can create reliable full-length DVD copies
Ripping DVDs in order to store files digitally, rather than physically, is becoming more popular in this technological age. To rip DVDs, users must first find quality DVD ripping software to use. There are many different brands on the market, some much better than others. To help with this decision, check out the below list of the most popular DVDripping software choices.
1) DVD Cloner 8

DVD Cloner 8 is an advanced DVD ripping software program that is fast and easy to use. This software costs around $40 and is extremely fast, capable of ripping a full-length DVD in less than an hour. DVD Cloner also offers encryption features that can remove region codes, support DVDs in various languages, and support menus, bonus features, and bloopers. It also allows users to compress DVDs into smaller files. It will, however, noticeably slow down users' computers and might not be worth the money for users simply looking to rip a few DVDs.
2) 123 DVD Copy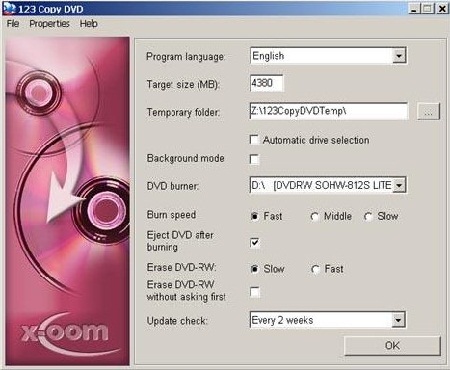 This DVD cloning software option is just as fast and effective as DVD Cloner for $45. It has additional features, however, such as copying videos from online websites, such as YouTube. Users can also copy DVD files into digital files to be stored on the computer, rather than burned to a physical disk. 123 DVD Copy also provides high quality copies that easily mimic the original DVDs quality. On the downside, this software is geared more towards advanced computer uses and can be a bit tricky to install if the user's computer does not meet all of the system requirements.
3) 1Click DVD Copy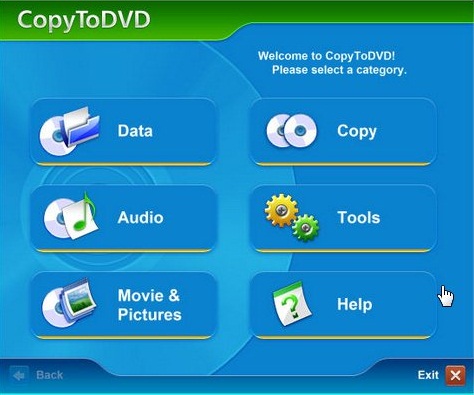 1Click is a great DVD ripping program for users who aren't very tech savvy or who have never dealt with DVD ripping before. This software is a bit more expensive at $60, but has one of the best DVD ripping software compression engines. Their compression engine allows users to copy expensive, high-quality DVDs onto cheaper discs, without affect the original quality. Customer support for this program is also extremely helpful. In order to decrypt files, however, this application requires a third party online download.
4) DVDShrink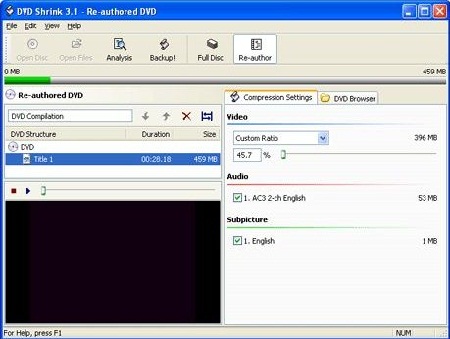 This DVD ripping software is the top free alternative to DVD ripping software for Windows users. DVDShrink will effectively back up discs while maintaining great output quality. It has great engine compression, particularly for a free product, and has a very user-friendly interface. Despite its great options, DVDShrink has not been updated since its release and as a result, newer discs that are copy-protected may not be able to be decrypted by this software.
5) Mac the Ripper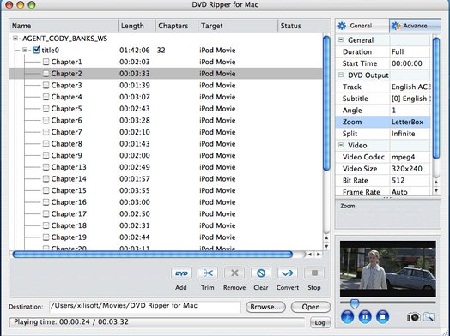 Mac's alternative to a free DVD ripping program, Mac the Ripper, is an extremely simple to use software that effectively copies and rips DVDs. Mac the Ripper can rip copy protected DVDs and rip DVD content quickly and easily. On the other hand, it does not allow users to convert VOB files into other formats. If that's not important to users, than this Mac DVD ripping software is a perfect tool for beginners.
Any users looking to rip DVDs to compile a digital library of media will need to invest in solid DVD ripping software. Free versions can be found for users seeking simple DVD copying, while paid programs offer more advanced options, such as format alterations and language translations.