If you use the Snipping tool regularly, you might run into the error "the snipping tool is not working on your computer right now". here's the fix.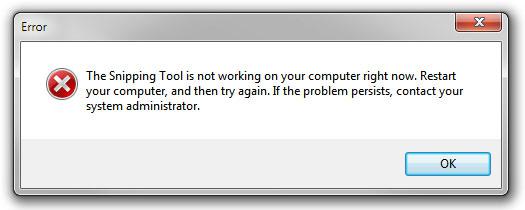 1. Open the task manager, key combo is CTRL + ALT + DEL
2. Go to the tab Processes
3. Select one process, then hit S on your keyboard. Do this until you find the SnippingTool.exe on your list
4. Right-click on Snippingtool.exe and click on End process.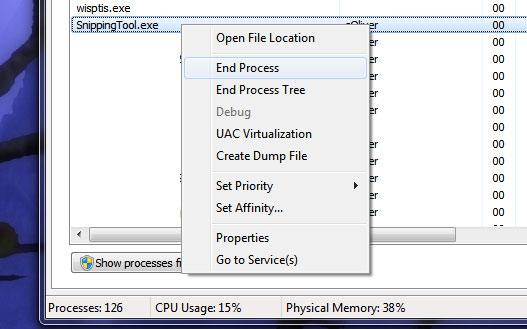 If you still can't launch the Snipping tool, reboot your PC.
Still not working? Get a tool like Paint.NET, Camtasia, Fraps, SnagIT, PicPick
A very good alternative is Greenshot: http://getgreenshot.org/downloads/