Find out more about the best screen recording software for Windows 7 after the break.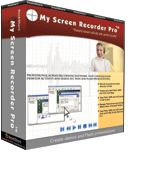 People use screen recording software to record their screens as a flash or video file format, which can then be played back, edited and uploaded.
This is great for casual users to commemorate game accomplishments, document program bugs or failures, and also for more constructive purposes, such as compiling business presentations, training programs and product demos. The best screen recording software for Windows 7 can be free or paid.
BSR Screen Recorder

BSR Screen Recorder is one the best screen recording software for Windows 7 examples because it is very versatile and easy to use. It will capture video, sounds and pictures of any screen activity, and recode it to AVI, SWF, WMV, or EXE file formats. Users can zoom in and out with 2 and 3D tools, and audio input can be recorded via microphone or speakers. You can record the results onto a CD or DVD and add subtitles, draw on the screen while recording, cut/save video snippets, make movie files, and vary speeds, dimensions and compression rates. It costs $49.95.
BB Flashback

BB Flashback is ultra-easy to use, and is powerful, simple and flexible. Record in various formats, edit and convert the results, publish them via YouTube and other methods, and more. It's very easy to create a great product demonstration or training video by adding in text and objects to the recording. Export the finished product to a wide array for file formats, including QuickTime, AVI, SWF, EXE, WMV, and flash. The free version is usable for 30 days, after which it costs $89 for Standard ad $199 for the Professional edition, with good discounts for certain groups.
My Screen Recorder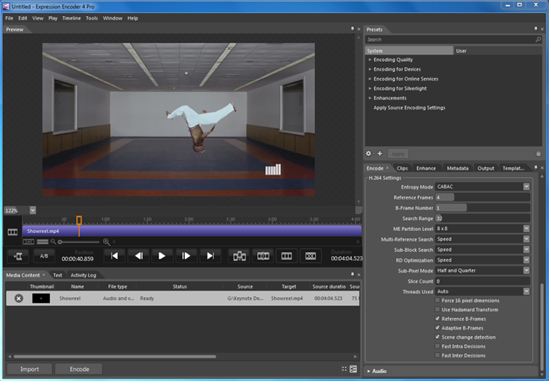 My Screen Recorder is the best screen recording software for Windows 7 for those who want simple, inexpensive capability. It comes in a standard version for $49.95, with a professional version costing more, but it comes with much more advanced features. The basic version has screen capture and conversion to WMV and AVI files, customizable recording window sizes, audio input via microphone or speakers, and editing/adding of objects and text. The Pro version allows you to export to flash and more format types and burn discs.
Expression Encoder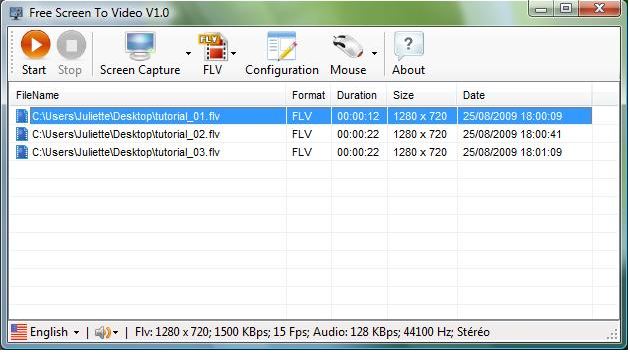 Expression Encoder is a Microsoft application that is available as a free, basic edition and amore enhanced Professional Edition, which costs $199.95. It has rich audio and video-encoding and can even broadcast live; it works with Microsoft Silverlight, to generate WMV and AVI files. The screen recording capacity is excellent, and the recording can be customized for playback on desktop and mobile devices. It can also be used with the new Windows 365 mobile platform of MS Office, making it very versatile and portable.
Koyotesoft Free Screen to Video

This freeware program is a favorite of gamers and business professionals alike for its performance, versatility and, above all, the fact that it's free. It's one of the best screen recording software for Windows 7 options available. Easily record your screen activity on video, whether just part of the screen or the whole thing, in FLV, AVI, SWF, and WMV file formats. It records mouse movements, audio from mic or speakers, and the recording can be edited as you like. It doesn't need any additional CODECS installed; it's all-inclusive, and makes recording and publishing video easy.
Whether you choose a free or paid version, the best screen recording software for Windows 7 will help you create and distribute your screen activity. Whether you want to boast about accomplishments in games, create tutorials or training videos for software, or demonstrate a product or feature, the right program will make it easy, making you look like a pro.