Another tutorial to speed up Windows 7, in particular the shutdown time. If you don't need a timeout between the "force shutdown" that automatically closes open programs and the actual shutdown, use this registry tweak.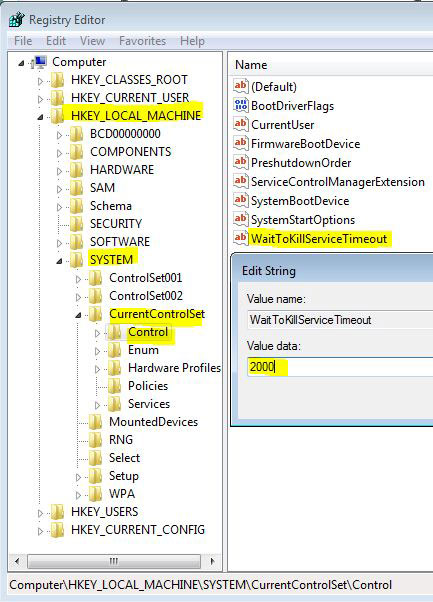 Speeding up Windows 7 is fun. Follow the steps provided in this tutorial to speed up windows 7 shutdown time.
1. Step Click Start >> Type regedit in 'Search program and files' text box. Then click 'regedit.exe'.
2. Step In the User Account Control window, click Yes.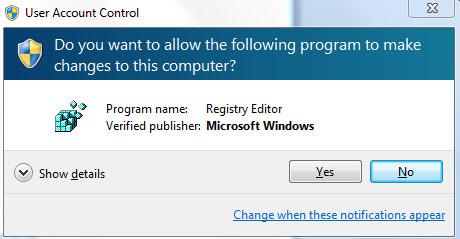 3. Step In the Registry Editor, expand HKEY_LOCAL_MACHINE by clicking on its expand icon located at its left..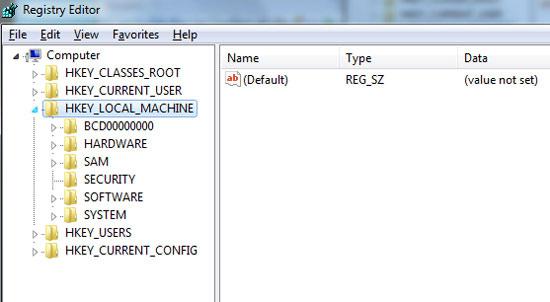 4. Step Expand System, then expand CurrentControlSet by clicking on its expand icon located at its left..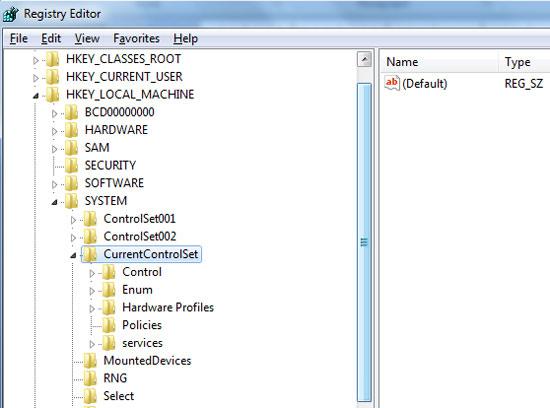 5. Step Click Control. Don't expand it.
6. Step To its right, you will see 'WaitToKillServiceTimeout'. Double click on it. Change the time value in Value data box. Make it 5000 and click OK It is the time to kill process automatically that remains while shutting down. That are the complete steps to speedup up windows 7. Beside, you can also use third party software like ccleaner to periodically clean and make your computer faster.
Videos
Want more tips how to speed up Windows 7?
Read our tutorial: How to speed up Windows 7