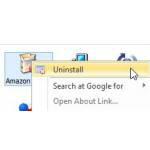 Uninstalling software seems like a pretty straightforward thing to do, however that is often not the case. If you can't fully remove a program the usual way, you can use Revo Uninstaller Pro to force the removal and clean everything.
Doing complete uninstalls of existing software
Removing software using the Windows Programs and Features service works pretty well – most of the time. Sometimes, apps will still stay on your computer despite being deleted from the Installed list, and sometimes they will flatly refuse to be deleted. In those cases, you need a third party uninstaller that will do the job – and Revo Uninstaller Pro is one of the best.
Uninstalling software using Revo Uninstaller pro
While software removal problems were more common back in the XP days, even today there are programs that embed themselves so deeply that Windows can't fully remove them. They leave traces, registry entries, links and sometimes large cache files that can be detrimental to system performance in a number of ways. Revo Uninstaller Pro can remove those traces for you, as well as replace the Windows Programs and Features functionality if you wish. Here's how to completely uninstall software with Revo Uninstaller:
1. Step You'll need to download and install Revo Uninstaller first – there's a free version and a trial version – I recommend the latter since it's more advanced and it's fully functional for 30 days.

2. Step Once installed, open the program – you will see a list of installed software right away, just like you would in Windows Programs and Features.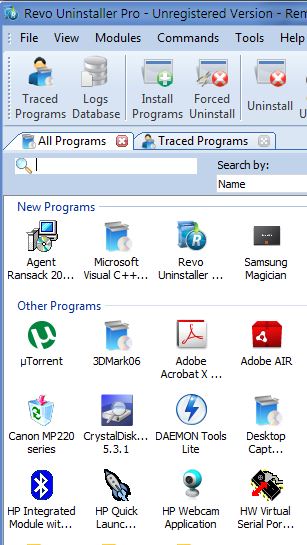 3. Step Right off the bat, you might notice some software that you don't need or shouldn't be there because you uninstalled it. In my case, I saw the Canon MP220 series software/driver right away – a program I haven't used at all and thought I had deleted, and I don't even have that printer for more than a year now. Time to completely uninstall it. The uninstallation procedure is simple – just right click on the program in the list and select "Uninstall".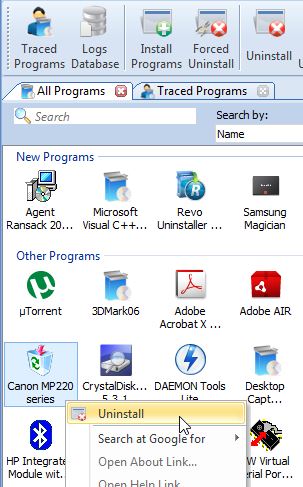 4. Step The program is very careful – it will create a registry backup and a system restore point, so you can always restore if something goes wrong. If the program still has an uninstaller, it will run it, if not, you can force remove it using Revo. After the uninstall was processed, you can click "Scan" in the open window to scan for leftover files.
Revo will tell you that there are no leftover files most of the time – if there are any left, you will be given a choice to remove them. That's pretty much it – the program will be completely removed from your computer.
Conclusion
If you've got some particularly stubborn programs that just won't be removed or you simply want to be assured that you actually delete everything when you uninstall software, be sure to give Revo Uninstaller Pro a go!