One of our readers had problems getting into safe mode, because F8 didn't work for him. Apparently, some motherboard manufacturers use different keys, but there's also a method to get into safe mode without F8 or any other keys. More after the break.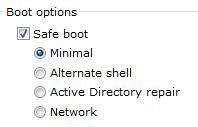 If F8 Does Not Work, Try this
Most frequently used keys to get into safe mode:
Simply hold the key or hit the keys repeatedly during boot up (after the first boot screen appears) and you should get the advanced boot options screen: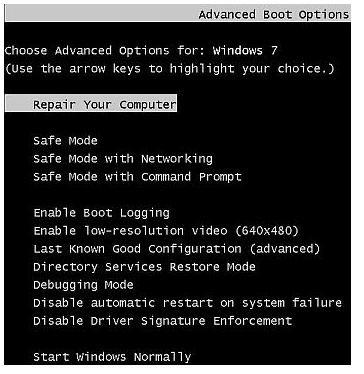 Select Safe Mode and hit enter.
Get into Safe Mode without F8 or other keys
1. Step Enter msconfig into the search on the start menu:


2. Step Click on msconfig.exe
3. Step Go to the tab Boot
4. Step Check the option Safe boot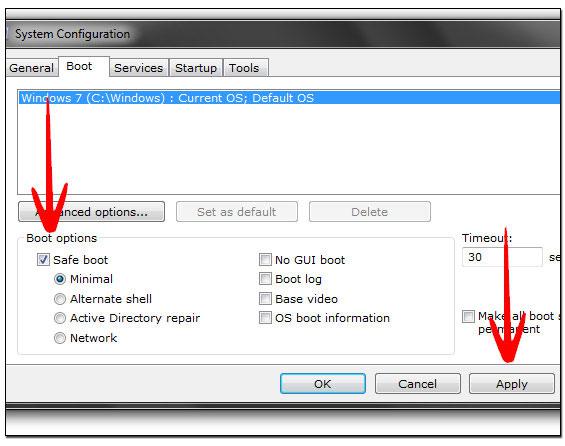 5. Step Click on apply
Next time you reboot, you will automatically get into safe mode without F8 or any other key.
6. Do whatever you wanted to do in safe mode. Once in safe mode, make sure to repeat 1-3 and then uncheck the option safe mode or you will always get into Safe Mode when you start your PC and you surely don't want that.