Ever noticed that you can't preview all file formats in the Windows Explorer? If you want to preview more files, you can use a handy software called Explorer View, which allows you to preview many image formats, documents, zipped files, database files and even e-Mails.

Some examples: After installing this extension, you can preview PSD files, PDF files, TIFF files, Word documents, FLV files and other media files in the Windows Explorer.
ExplorerView will add a large preview area to the Windows explorer where you can preview all files. You can resize the preview area to whatever size you need, so that you won't miss any details when you preview images or other media files. Similar to the Windows Image Viewer you can use additional features when you preview certain files, e.g. rotate image files or listen to MP3 files.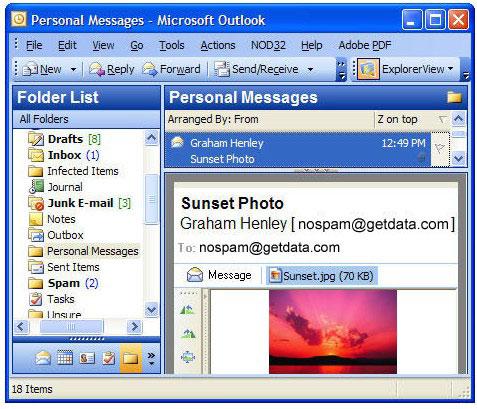 You can download a free trial of ExplorerView over at http://www.explorerview.com/