Ok, back in Windows XP it was possible to disable hardware acceleration for your desktop. Can I still disable hardware acceleration in Windows 7?
How To Disable Hardware Acceleration
In XP you would do it like that:
1. StepRight-click on your desktop and click on NVIDIA Control Panel
2. Step Go to the tab "Troubleshoot"
3. Step Click on "Change Settings"
Your button is probably greyed out, so is mine: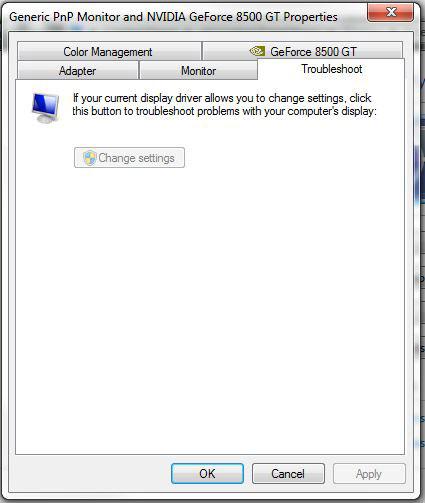 This means that your graphic card driver does not support it. But the real reason is that Vista and Windows 7 render everything in DirectX9, that's why you can't turn it off and change the hardware acceleration settings. Back in XP GDI surfaces were rendered in a completely different way.
Solution: Windows Classic or Compatibility Mode
Depending on your problem, you might want to try out to disable Windows Aero and switch to the classic theme. If that doesn't help, you can always try to run the application or game in compatibility mode for XP.