Today, I turned on my PC and for some reason my internet connection was disabled. It turned out that the realtek network controller was "not found" for some reason. Here's why dancing sometimes helps to fix random computer problems.

Apparently, Realtek has an issue with the "Deep sleep" mode. The deep sleep mode allows computers to deactive devices to save power. Obviously, that is a VERY bad idea for network controllers which should never be disabled. In some cases, Windows will no longer be able to find the network adapter after entering the deep sleep mode.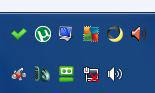 Image: Network Connection Disabled
Windows could not find a driver for your network adapter
When you run the Windows 7 troubleshooter, it says "Windows could not find a driver for your network adapter". Obviously, this can also happen when you are using an really old network adapter and Windows really doesn't have a driver for it, then all you need to do is to get the driver from the manufacturer, but that can also be problematic because some may no longer exist.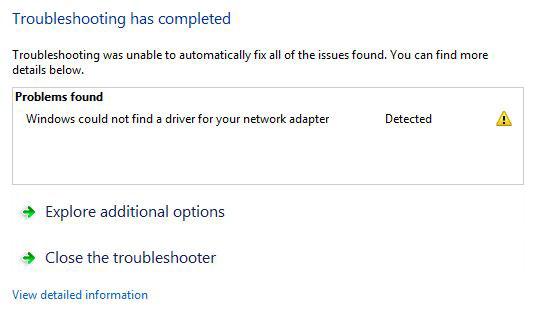 The Windows troubleshooter also says, "The Realtek Network Controller Was Not Found. If Deep Sleep Mode is enabled Please Plug the Cable." And that's in fact a very helpful piece of advice as you will see.

Solution To Missing (Realtek) Network Controller
So, you turn on your PC and the network controller is not even listed in the device manager? Here's the solution.
1. Step Turn off the PC, unplug the power cable!
2. Step Do a power dance for 10 minutes and finish it with a backflip! (No, I'm just kidding, simply wait for some time)
3. Step Turn on the PC and you'll see that the network controller is working again. It's magic!
4. Step IMPORTANT: To avoid this problem in the future, make sure to disallow the computer to turn off devices
The reason why this works is that some information are stored in your motherboard battery even after shutting down the computer. Also, to reset the network controller you need to unplug the power or it will remember the "device status". It gets a lot more technical and there are more reasons why this works, but let's keep this simple.
Still Doesn't Work? Check For Corrupt System Files!
The network controller should then be listed in your device manager again. If that still does not work, I recommend to check your system files, maybe some of them are corrupt. I always use sfc.exe for that, find out more about the Windows System File Checker here: Repair system files

Related Errors