Fed up with performance drain due to fast user switching? Here's how to disable it and speed up your PC.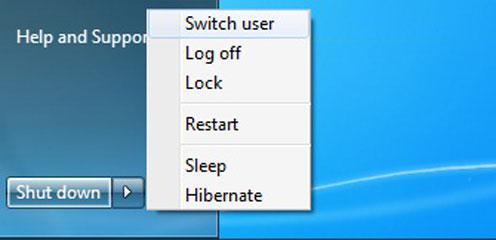 How to Disable Fast User Switching
The Fast User Switching option allows users to log into their own account without requiring the previous user to log off. This saves you from quitting all your applications before a Log off. However this feature affects the performance of the PC and sometime makes it non-responsive. Following are the steps to disable fast user switching.
1. Step In the Start Menu search bar type gpedit.msc and press ENTER to launch the Local Group Policy Editor.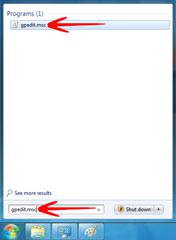 2. Step In Local Group Policy Editor navigate to Administrative Templates –> System –> Logon.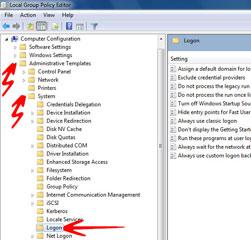 3. Step In the Logon Settings, right click on "Hide entry points for Fast User Switching" and select "Edit".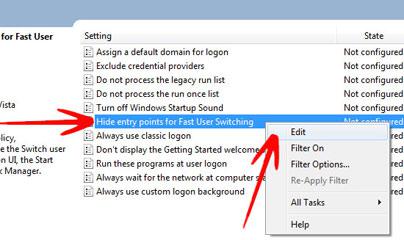 4. Step In the "Hide entry points for Fast User Switching" window, select "Disabled" and Click Ok. This will disable the Fast User Switching option.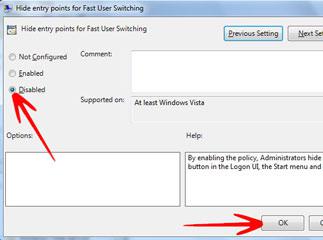 The Fast User Switching Option can cause performance drain if you are running Windows 7 on minimum hardware requirements. However, the switch user option is handy on high-end PCs.