If you have corrupt dynamic link libraries (short DLL), then you should read this Windows 8 tutorial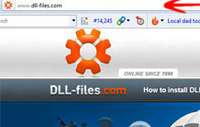 DLL stands for dynamic link library and is often a part of the application's backend file to run the program smoothly. Often times, during uninstallation of a program, the DLL file can be removed from the system. Every program or application that you install is broken up into small constituents to make up and run the program efficiently.
.DLL files are sensitive package files that carry vital information about any application. Due to 24/7 internet availability almost at every corner and nook of the world, literally thousands of new applications are downloaded and installed upon daily basis. This can create upheavals for DLL files in your system leading your Windows 8 Consumer Preview to crash. Even the most stable versions of Windows, including XP and 7, have miserably crashed by new installations and uninstallations of programs. Every DLL file has its own method of getting fixed and there is no one way access to fix any DLL file of your system. If you google up the exact DLL error, you would find the exact solution that you want. Here is a short method to fix any DLL file in your PC:
1. StepGo to the following website that offers a huge library of DLL files to install in your system:
http://www.dll-files.com/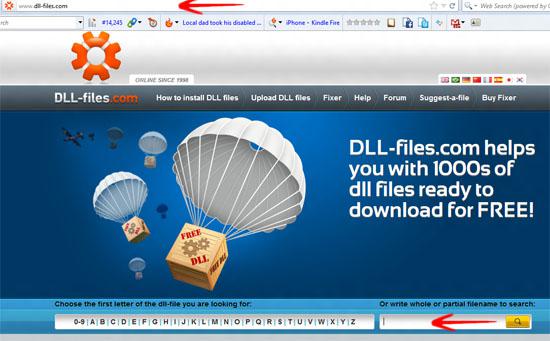 2. StepType any missing DLL file that your windows is showing up so that you cna download it from the website. I looked for audio.dll and here is what I found: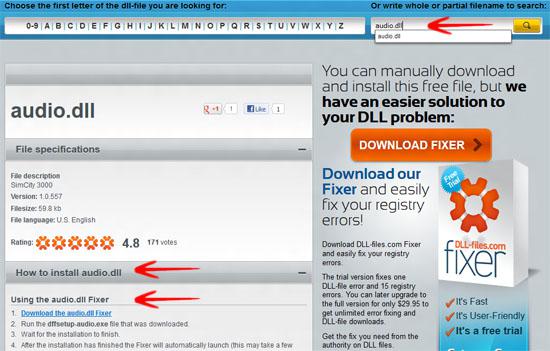 3. StepI can download either the DLL-Files Fixer or manually place the audio.dll file where I need it in the Windows 8 Consumer Preview DLL file folder in order to get done with this problem.
Conclusion
Although there are several websites providing DLL files for free, the dll-files.com is definitely the best one. I found it to be extremely useful and downloaded and installed several DLL files to notice my system ran error-free.