If you get a lot of blue screens, you might want to stop messing around and find a solution instead. Read our guide to fix blue screens in Windows 7. Then use this little tool to change the blue screen of death color.

The Sysinternals tool NotMyFault is a great driver crash test program that also allows you to change the BSOD colors.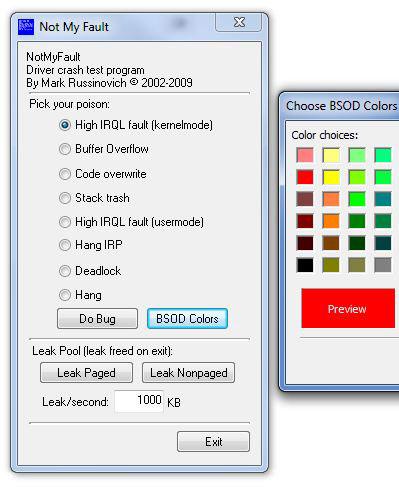 Head over to sysinternals.com to download the program. Download Link.
In combination AutoHotKeys it should be possible to trigger the NotMyFault tool to display a blue screen as your screensaver.