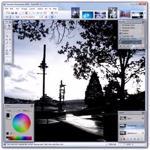 Yes, the Adobe Creative Suite is quite expensive. If you want to download free alternatives to Photoshop, Dreamweaver and Acrobat Reader, then give the following tools a try
TIP: If you are already familiar with Adobe's great products, you should consider that their software is a long-term investment that will pay off with big dividends if you use it efficiently. Also, getting more familiar with Adobe's Suite will give you skills that are wanted by advertising and marketing agencies around the world
As mentioned above Adobe Creative Suite is an excellent choice for graphic designers, photographers and anyone who does any form of image editing or manipulation, but if you decide that you want to try some alternatives we'll help you with that. The good news is that there is a wide range of alternatives for the Adobe Creative Suite that have proven themselves to be just as effective while costing just a fraction of the price of the original Suite.
Paint.NET: Alternative to Photoshop
Website: www.getpaint.net
This is an ideal alternative to Photoshop as it is an easy to use editing and bitmap drawing program. It offers many of the same features as the more costly alternatives such as curve drawing, layers and a wide range of built-in filters that are able to deal with virtually any photo or image editing request. It caters for virtually any picture file format and allows various features to be used together in order to create unusual graphic effects. This feature-packed Photoshop alternative is also compatible with Windows Vista and Windows 7 operating systems. Paint.NET is also advertised to be among the fastest and most responsive photo editing programs available.
Kompozer: Alternative to Adobe Dreamweaver
Website: www.kompozer.net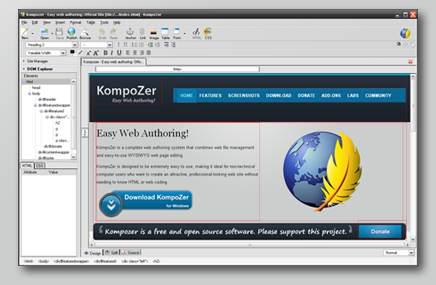 This is a feature-packed alternative to Adobe Dreamweaver. It offers users an all-encompassing WYSIWYG (What You See Is What You Get) editing mode when designing websites as well as the usual HTML and CSS formats. Because it is easy to learn how to use, it is an ideal website designing platform for beginners who want to learn how to design websites. One advantage of this software is that users don't need to know all of the ins and outs of coding in order to design a professional-looking website. Designers can choose from a wide range of customizable features to add to their websites such as an automated spell checker, customizable toolbars and an FTP site manager.
Whether a website needs to be designed or a photo needs to be touched up, there will always be an alternative to using any of the programs that the Adobe Creative Suite has to offer. Users should always read online reviews to ensure that the program they are installing is suitable for their editing needs and that it doesn't conflict with software that they currently have installed.
Sumatra PDF: Alternative to Acrobat Reader
Website: http://blog.kowalczyk.info/software/sumatrapdf/free-pdf-reader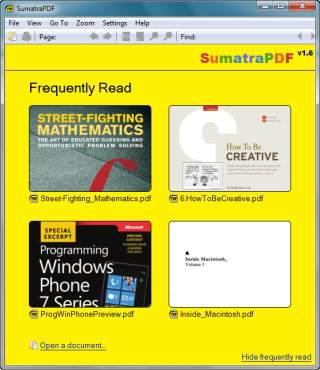 This alternative to Adobe Acrobat Reader is unique in that it is able to be run from a USB drive instead of having to be installed on every PC you use. One of its main advantages is the fact that it starts up and displays PDF documents a lot faster than many other PDF readers. Being an open source application, users who are experienced with coding can adapt the program to suit their needs. Another advantage of Sumatra PDF is the fact that it is simply a minimalistic PDF reader which means that it takes up very little space on a hard drive if it is installed on a pc. The only disadvantage to Sumatra PDF is the fact that it doesn't support PDF files that contain digital rights management protection.
This is part 1 of our "free alternatives to Adobe Suite" – we'll try to find alternatives to Illustrator, Fireworks and InDesign next