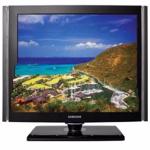 Considering buying a HDTV on Amazon? Here is what you have to know about the prices and the 1 trillion dollar TV!
On the website popular online retailer Amazon, the prices for HDTVs range between $80 and, I wish I were joking, $1,000,000,000,000.00. That's one trillion dollars. That second listing is for a used 40 inch Samsung with 1080p resolution. The set also requires five mounting screws, not included.

It doesn't seem to travel in time, grant wishes or bring back dead loved ones, so the reason for this price is anyone's guess. As you can see, Amazon prices can be rather… unpredictable. In this guide we'll take a look at everything from the extravagant to the thrifty. Note: This is just an odd listing to get attention, smart seller ;)
LED/LCD Prices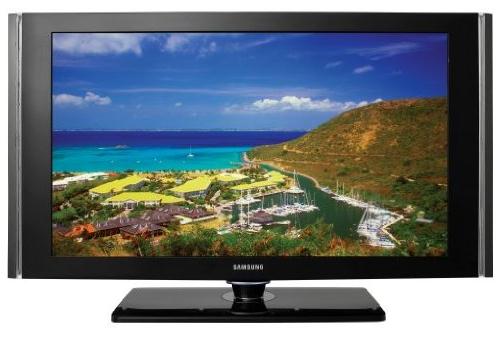 The most expensive offering for an LCD HDTV on Amazon that doesn't seem to have been made by someone who's completely insane is for a whopping 90 inch, (That's 7 and a half feet) 1080p Sharp brand TV, billed as the world's largest HDTV. The price tag on it is nearly $9,000, but to be fair, it comes with 3D and wireless connectivity. For people who aren't looking to spend quite that much, the popular choice is a 32 inch Samsung with 1080p resolution selling for just under $300. For the dirt cheap, there is a 19 inch 720p set from Element for $79.95.
Plasma Prices
In the deluxe category for plasma, we have the 85 inch Panasonic professional, with 1080p resolution for $18,999.95. For something more sober, there is a Toshiba set with 720p for $249.99, new. If you really need that 1080p, there's a 46 inch model from Samsung that may be just what you're looking for. It runs about $800 new to $600 used. The bargain set is a respectable 19 inch machine from Polaroid, but the company is tight lipped about the set's specs and the customer reviews promise nothing but heartache.
HDMI cable
Of course, once you have the television itself, there are plenty of other peripherals to consider. In the high end for HDMI cables, we have the AudioQuest Diamond, which is just a hair above a thousand dollars for three feet of cable. Whether it's worth it or not, we may never know, as the product does not appear to have a single review that isn't someone kidding around. Amazon sells its own brand of HDMI cable at the rate of $5.49 for six feet. This cable has received many positive reviews, all of which actually appear to be serious.
While the prices on Amazon can be a bit out bewildering, you can find some really good deals on HDTVs if you're willing to do a bit of digging. The prices on Amazon are cheaper than most retail outlets, so much so that many items had messages attached to them saying that the prices upset the manufacturers, and Amazon wasn't allowed to show it until the item was actually placed in your cart. If you're willing to buy used or refurbished, the price goes even lower, possibly by $100 or more.
Related